Jatt Jugaadi Hunde Nay is All Set to Release This Friday
All new Punjabi movie Jatt Jugadi Hunde Nay is all set to release this Friday. The film is produced under the banner of New IMC (Indo Musical Company) and Shri OM Production. Earlier it was about to release on 12th July but due to some issues, it was postponed. Now after solving the problems, the team is all set to release the film Jatt Jugaadi Hunde Nay in theatres on 19 July 2019. Along with a good story, the audience will also get to enjoy an item number in the film.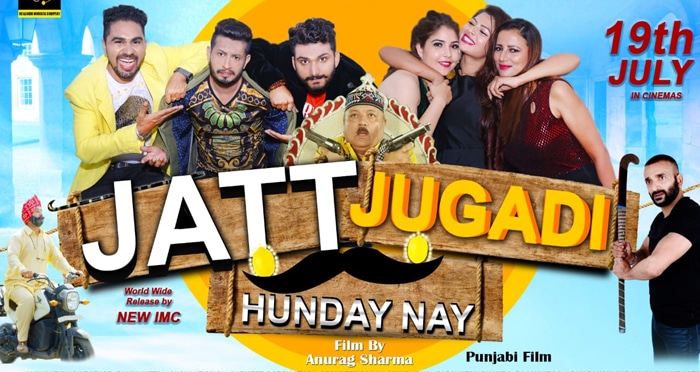 As far as the actors are concerned, Jaswant Rathore, Arsh Sohal, Arun Bakshi, Rooby Atwal, Sushant Singh will be seen in important roles. Further, the movie is produced by Manjit Singh (IMC) and Anurag Singh. The audience will get to enjoy the new Punjab movie Jatt Jugaadi Hunde Ney in theatres on 19 July 2019. So plan out your weekend and watch out the movie in your nearby theatres.
Leave a Comment