Ik Sandhu Hunda Si Trailer: Packed with High-Voltage Action and Gippy's Electrifying Screen Presence
By Sonia Khanna | February 1, 2020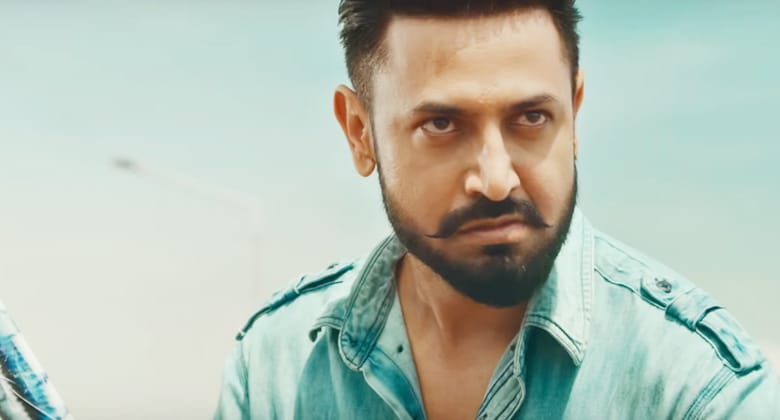 Punjabi movie Ik Sandhu Hunda Si trailer released today, and as expected it is smashingly fascinating.  Furthermore, packed with high-octane drama and action, the trailer insights the gripping story of the film.
With a power-punch opening, it depicts a story of a college-going lad Gippy Grewal. He falls in love with a girl played by Neha Sharma. He becomes one happy soul after having her in life. Meanwhile, the elections hit his university. He prompts his best friend played by Roshan Prince to fight it out. The ugly political spat eventually leads to fuming up the relationships as Neha turns out to be the daughter of a rowdy politician. The latter creates the crack in Gippy's affiliation. It will be interesting to watch what Gippy choose between his love or his best pal?
The story seems to be compelling and intriguing. It is a youth-centered story, with a strong message towards an end. Moreover, the performances showcased are truly hard-hitting.
Ik Sandhu Hunda Si Trailer
Gippy Grewal is the strength of Ik Sandhu Hunda Si. His acting skills are unmatchable. Once again, he is slated to rock the role with a unique set of skills and character. Neha Sharma's Punjabi debut will definitely take her long way in the industry. She looks gorgeous in her role. In addition, it will be endearing to watch the chemistry between the lead couple. Also, Roshan Prince made his noteworthy contribution as the confidante of Gippy.
Pawan Malhotra, Babbal Rai, Jasprem Dhillon, Anmol Kwatra, Vikramjeet Virk, Dheeraj Kumar, Raghveer Boli play the supporting cast. The writer-turned-director Rakesh Mehta renders brilliant directions as far as the trailer portrays.
Overall, the trailer lives up to the expectations, leaving viewers wanting for more. The movie will release on 28th February, 2020.
Leave a Comment