Hot Sardaar will serve cold ice cream!!
By Harpreet Singh | June 20, 2016
Summer is on its full moon, temperature crossing 45 degrees, in this weather, Hot Sardaar Ji 'Diljit Dosanjh' is going to serve cold chilled, sweet and yummy ice cream. If you have watched the trailer of Dosanjh's upcoming Punjabi movie 'Sardaar Ji 2'; you may have got the point. In the trailer, when this young farmer from Punjab moves to Australia, then he opts Ice cream seller as his profession. Ice cream in hands, handsome Sardaar; definitely it would take away girls' heart.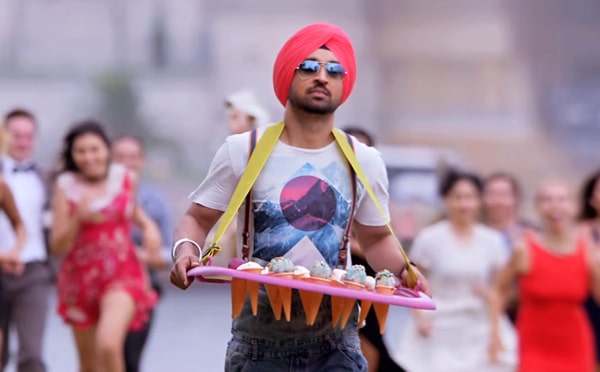 In the trailer, Dosanjh can be seen having Ice-cream of different flavors like strawberry, vanilla and black current etc. Yummy flavor of ice cream, in this hot summer surely will attract the Public towards the theater. Dialogues like Kulfi vala Sardar are also new for the industry as this is the first time, as any hero of Punjabi movie has this type of profession. Although Dosanjh's words 'Sardar Naal Ji Jroor Lgaida'; make his appearance in new costume strong one; as he demands respect for it as well.
Leave a Comment