Hot Review of Gippy Grewal's Manje Bistre Trailer
By Harpreet Singh | March 12, 2017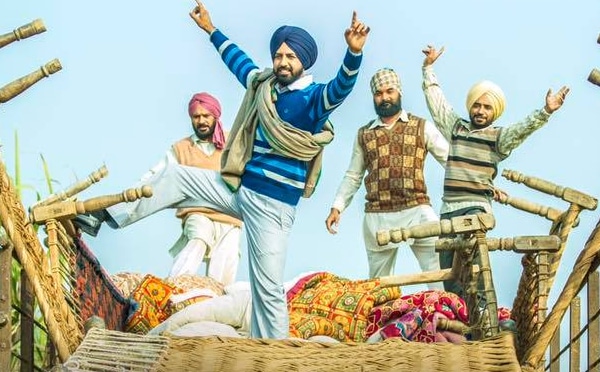 Our ancestors use to say that Marriages in old days were more fruitful. Nowadays the marriage is just for a show off. Surely enough the way the marriage conducted in the village in old days is quite amazing. And this movie is totally based on this phenomenon of Punjabi wedding. The amazing movie "Manje bistre" written by Gippy Grewal's trailer released and it depicts that how the Punjabi wedding in the village used to happen.
It was very important task in 90's to collect bed and blankets (manje bistre) for relatives and friends at the time of wedding from the village and so as the film is based on this concept; the title ultimately is "Manje Bistre".
The trailer shows astonishing look of Gippy Grewal and after looking the trailer one thing is for sure that this movie might be a super hit movie of Gippy Grewal's Career. The Bold Actress Sonam Bajwa is playing a lead role opposite Gippy and also there are many other top actors which are supporting in the movie like Gurpreet Ghuggi, Rana Ranbir, B.N. Sharma, Karamjit Anmol, and Anita Devgan. If the supporting cast includes such top actors than how come movie will not be a super hit.
The story is based on 90's wedding and Gurpreet Ghuggi entertains with his comedy where as Karamjit Anmol's super hit character adds grace to the movie. The music is given by Jassi Katyal and the songs are written by Jagdev Mann, Happy Raikoti and Ricky Khan.
The movie is totally based on comedy, romance, and the environment it creates is totally of Punjabi wedding which will entertain viewers a lot so to enjoy the movie just wait for 14th April 2017.
Leave a Comment