Movie Review : High End Yaariyaan
By Punjabi Pollywood Team | February 25, 2019
Newly released Punjabi movie High End Yaariyaan successful maintained in gaining a huge opening. It is one of the rare multi starer Punjabi movies which is all about the friendship of three Punjabi's living in abroad. So you must be waiting for the review of this movie, so here we are sharing it with: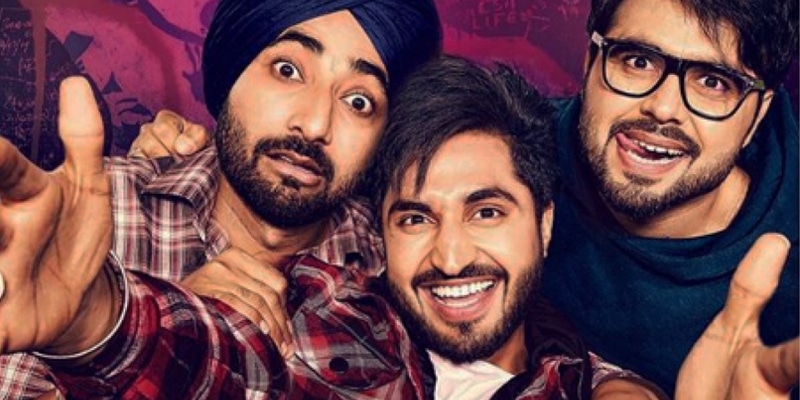 Story: The story of High End Yaariyaan is written by Gurjeet Singh and is very interesting and very much close to Punjabis living on foreign land. Ranjit Bawa as Manga falls in love with an NRI girl, but he couldn't express it to him and then for meeting her, he goes abroad, where he meets Ninja as Sachin and Jassie Gill as Karanveer Gill. They became very fast friends and started sharing their good and bad time together. All three meet three different girls Muskan Sethi, Aarushi Sharma, and Navneet Kaur Dhillon. Then these couples began with their love stories, in between any kind of problems and disputes occurs. Now how the friendship of these three heroes got affected and will they get their love or not. For knowing this, you have to visit nearby cinema halls.
Acting: The movie has many new faces also the lead three heroes don't have much impressive acting experience, still, the work is good and the movie is good as a one-time watch. Though the character played by Ranjit Bawa should be appreciated as he has created so much fun and humor in the movie. Ninja is also a very sweet character as per the demand of character.
Direction: Direction of Pankaj Batra did its best but he failed in managing such a lot of persons in lead, which was obviously a tough target. Also, the movie lacks in screenplay and dialogues. If it had worked then surely the movie would have been a fantastic one.
Music: Title track in the voice of Ranjit Bawa and Rabba Ve by B Praak are going super hit everywhere. All the other tracks by King Kaazi, Viruss (Ullumanati), having music of B Praak, Muzical Doctorz, Jaidev Kumar & Goldboy, Ullumanati & Bups Saggu and Lyrics by Jaani, B Praak, Babbu, Vinder Nathu Majra & Nirmaan all are excellent to listen.
Leave a Comment