New Punjabi Film 'Haterz' Shoot Goes On the Floors Near Chandigarh
By Gurjit Singh | July 9, 2021
The Punjabi film industry is striving to get back on track after the Covid crisis. Thus, it is gearing up to create quality content and entertain the viewers, who've been eagerly waiting for fascinating movies for quite a while now. In the view, the shooting of one more Punjabi film namely, Haterz goes on the floors.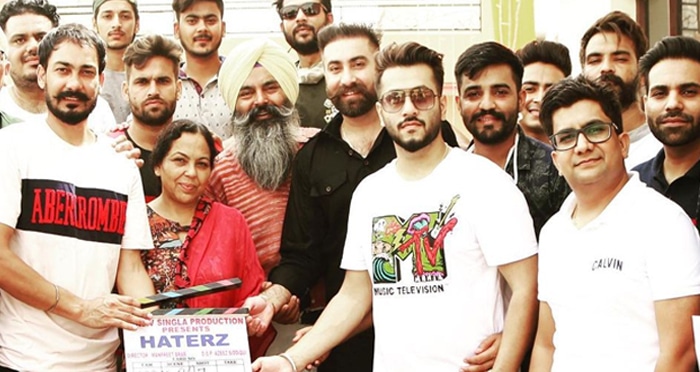 Furthermore, Ranjiv Singla bankrolls the movie under the banner of Ranjiv Singla Productions. It is the same production house that has produced popular movies like Laavan Phere, Mindo Taseeldarni, and recently, Kuriyan Jawan Bapu Preshaan. The movie's shoot started a few days ago and the production house shared a picture of the mahurat shot on its social media handle.
In addition, Manpreet Brar serves as the director. It is his second directorial project post 15 Lakh Kado Agua. Haterz will start Pukhraj Bhalla and Amrit Amby in lead roles. Both the actors have earlier worked in Yaar Jigree Kasooti Degree. Besides them, the film involves Prabh Grewal, Karam Kaur, and Harsimran Attli.
Well, about the story or release of the movie nothing has been disclosed so far by the developers. Thus, keep checking the space for the next information.
Leave a Comment