Harish Verma, Prabh Gill, and Yuvraj Hans Collaborate For Yaar Anmulle Returns
By Sonia Khanna | October 2, 2019
The released poster of the forthcoming movie Yaar Anmulle Returns is a blend of wit and monkeys (pun intended). It is a hilarious take on friendship. The poster is quirky with three monkeys in varied expressions. The caption on the poster 'Aiwen Yaaran Pichhe Lag Ke, Aapna Bandar Landa Na Kra Leyo' means avoid following your friends, it may take you to a big mess.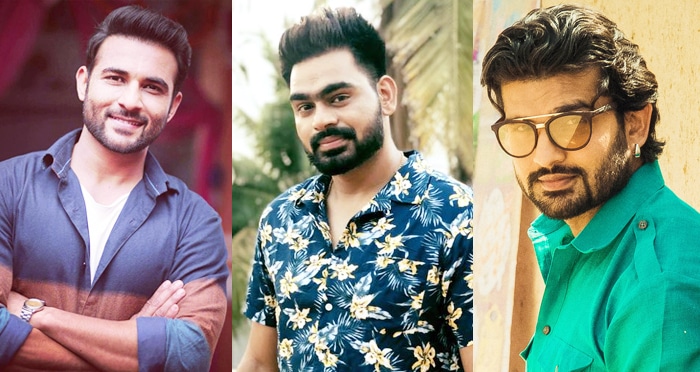 The flick is the second installment in the franchise 'Yaar Anmulle' which released back in 2011. It garnered a lot of critic reviews and appreciation. It pulled out the young crowd in large numbers.
Hence, the expectations are high from 'Yaar Anmulle Returns'. In this venture, Harish Verma, Prabh Gill, and Yuvraj Hans collaborate. By the way, Harish Verma won the Best Critic Award for the movie 'Yaar Anmulle'. Yuvraj Hans is expected to don a similar character. Prabh Gill is new in the lot, and all geared up to rock the silver screen with his acting talent.
Yes, Arya Babbar has not signed up this time. The makers of the movie claim to take the viewers on yet another fascinating and laughter-filled ride, depicting the essence of true friendship. Directed by Harry Bhatti, the movie is scheduled to release early next year.
Leave a Comment