Harbhajan Mann wants to share screen with another Mann
By Harpreet Singh | April 30, 2016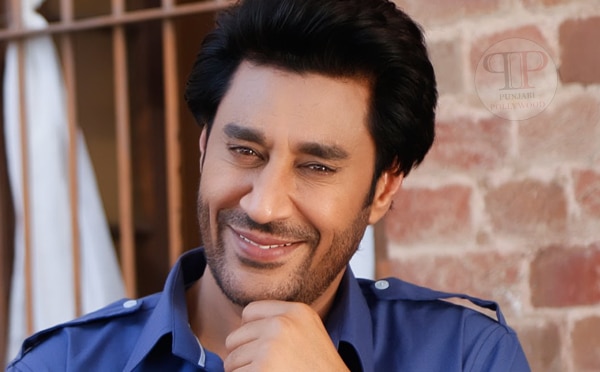 Days have come when Manns' of Punjab are being in air as Khans' of Bollywood. As the Pollywood is growing day by day even the expectations of audience from them is increasing. Punjabi's have made their mark not only in Punjabi Industry but even Bollywood as latest Harbhajan Mann did playback signing for Shah Rukh Khan's Fan movie. Expect from Bollywood, Punjabi Industry's singer Satinder Sartaaj is ready to give his movie in touch with Hollywood's directors. Great achievements, certainly.
Mann Gurdas Ji is the heart and soul of music industry but yes he made his feet firm in acting as a Pollywood star as well as Bollywood star too. He did acting and singing in Hindi Cinema.
So is with the great actor cum singer Mann Harbhajan Ji. Glad to know about the live chat between the two stars on the premier of upcoming movie 'Saade CM saab' starring Harbhajan Mann, Gurpreet Ghuggi, Dev Singh, Rahul Singh and Kashish. This is great way and yes indeed an innovative one to have both the legends together. Manns' have been and always be the base of today's actors and singers. Mann's launched many actresses who are rocking the Pollywood and Bollywood as well in recent times.
In the upcoming movie of Harbhajan Mann Ji 'saade CM saab' his role seems to be witty and cunning. He is looking so good and apart from his innocent look he has been into his role so very well that everyone would undoubtedly appreciate that. After his successful negative role in 'Gadaar', people are looking forward to his cunning look.
In recent interview, Harbhajan Mann put forward his wish of working with Gurdas Mann Ji. Both have been great in their careers till now. Their venture would take perfectionism to a great another level. Hoping, Harbhajan Mann's wish may come true soon and the duo would be able to successfully please the audience. With this, Punjabi Industry would be unbeatable.
Credit – Gursimran Kaur (LDH)
Leave a Comment