Guddiyan Patole Movie Review: Dramedy about Punjab's knot with Canada
By Punjabi Pollywood Team | March 8, 2019
Punjabi movie Guddiyan Patole featuring Sonam Bajwa, Tania, Nirmal Rishi and Gurpreet Bhangu in the main leading roles has been released and people are coming out in good numbers to watch this movie. Melodious Punjabi singer Gurnam Bhullar also stepped in Punjabi movie industry as a leading star. Watching a movie is incomplete without reading a review, so here we are sharing with you the review of Guddiyan Patole.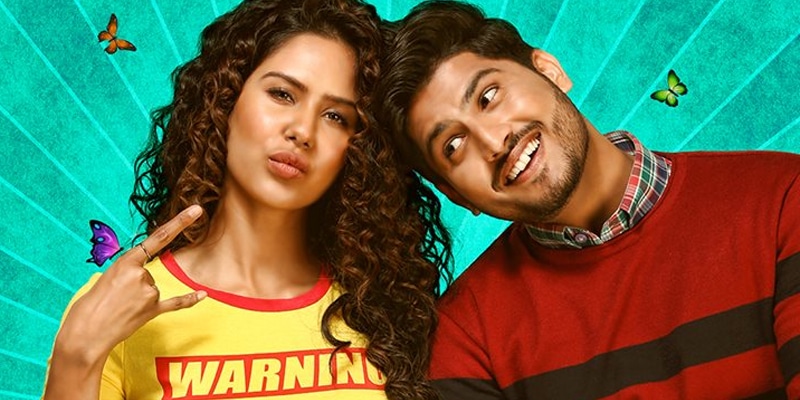 Story
'Guddiyan Patole' has a quite unique and amusing storyline penned down by Jagdeep Sidhu. It is a story that revolves, around two sisters Kashmir Kaur aka Cash (Sonam Bajwa) and Nicole (Tania) who came back from Canada to see their maternal family. This family is quite a sugar-coated one that has some hidden motive. In the midst of everything, they make a deep connection with their Nani (Nirmal Rishi) who is ireful from their mother. We'll see how the bonding grows between granddaughter and their grandmother during the trip and also get to know more about the romantic angle between the driver (Gurnam Bhullar) and see what happens with this twist in the story!
Acting
All the characters played their role well in this movie, but especially the cast of Nani by Nirmal Rishi and Granddaughter character played by Sonam Bajwa are the backbone of movie Guddiyan Patole. Sonam Bajwa's way of talking and speaking Punjabi will surely remind you of NRI children. Tania did well also Gurnam Bhullar maintained decency in his role as per the demand of story but still, they lacked in catching the attention of the audience. All the other characters in the movie did a fantastic job, but they couldn't get much of the time and dialogues.
Direction
The movie is directed by Vijay Kumar Arora, produced by Bhagwant Virk & Nav Virk. The maker of Guddiyan Patole has beautifully portrayed the movie and editing work is also right and awesome. The screenplay is really good and engaging for the audience to keep them hooked. But still, the movie has some unnecessary suspense which the audience does not enjoy especially in the second half.
Music
As most of the songs in the movie are sung by 'Gurnam Bhullar', the makers really did save their cost. Music has been given by V Rakx Music, Sukhe E Muzical Doctorz, and Ikwinder Singh, though lyrics are of Gurnam Bhullar, Gary Vander, Vicky Dhaliwal, Harinder Kaur. All the songs are beautifully written and sung by the music cast of the movie.
Leave a Comment