Great Sardaar to release with unique and motivational concept in Punjabi cinema
By Harpreet Singh | June 26, 2017
Great Sardaar- the Punjabi movie will be giving the audience Goosebumps in theatres on 30 June 2017. Dilpreet Dhillon, Yograj Singh and Nirmal Rishi together will make the audience mum with their performances. As strong the title, Great Sardaar trailer has also rolled down the viewers on YouTube. Directed by Ranjeet Bal, Great Sardaar has some uniqueness in its story what Punjabi industry is not offering these days through the films.
It will be one of such motivational movie, which can be shown to newer generation to make them meet the truth behind a Sikh turban and its respect.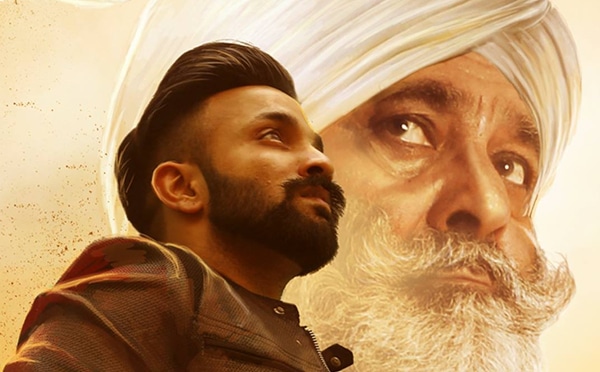 Great Sardaar story and its superb actor
As the name suggest, Great Sardaar is based on the true story of Major Shaitaan Singh, who was awarded with the prestigious Param Vir Chakra for his C Company during 1962 Sino-Indian War. The story is about how a Sardaar fights for the right things when there is so much of a tension going around. Great Sardaar will be full on action movie of Punjabi cinema.
Yograj Singh, who has been termed as the best actor in negative role in Punjabi industry will be playing the main lead in Great Sardaar movie. Dilpreet Dhillon will play a lover boy role as seems to be on the trailer of the movie. Along with Yograj Singh and Dilpreet Dhillon, Nirmal Rishi will also be a great character in the upcoming Punjabi movie Great Sardaar. Earlier Singer turned actor Dilpreet Dhillon has been seen in the Punjabi movie titled as 'Once upon a time in Amritsar'. Great Sardaar will not only be his second movie in Punjabi Industry, but it will also provide him with the tag of great actor of Punjabi cinema.
Mesmerizing music of Great Sardaar movie
Along with the story of the upcoming Punjabi movie Great Sardaar, its music also touches your heart to the core. Songs of Great Sardaar movie has the blend of felling like- romantic, happy, sad and so on. From Buhaa to Dil di gal song, End Yaar to Kaal each and every song is the perfect mixture of music, lyrics and the voice. Befor the release of the movie Great Sardaar, the music of the movie has enthralled the audience.
Get ready to watch some unique style of Punjabi movie that is based on the true story and will be a motivational one from Punjabi cinema. Great Sardaar is all set to release on 30 June 2017.
Leave a Comment