Wamiqa Gabbi and Pavan Malhotra To Feature in Hotstar Web Series 'Grahan'
By Sonia Khanna | June 11, 2021
Punjabi actors Wamiqa Gabbi and Pavan Malhotra to star in Hotstar web series Grahan, releasing on June 24, 2021. Furthermore, it will mark the actress's debut in the stream of OTT shows. In addition, the series is based on Satya Vyas' Chaurasi, famous literary work. Thus, it revolves around a cop, in charge of a re-investigation project of a horrific incident called the Sikh Genocide.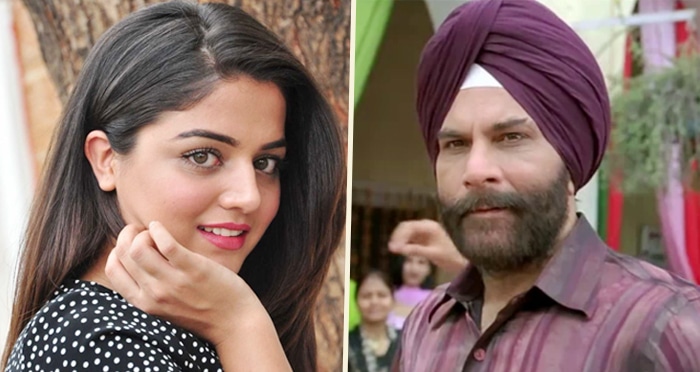 The actress took to an Instagram account and shared a motion poster. It displayed a burning car in the backdrop, while a man is standing with a torch next to it. Also, she gave it a catchy caption that reads do whatever to conceal (Grahan) the truth, the flames of a part will only rise higher.
On the other hand, the mystery drama also features the versatile Pavan Malhotra. He has successfully proved his skills in the Punjabi movie industry. His spectacular role in Eh Janam Tumhare Lekhe as Bhagat Puran Singh Ji adored widely.  After rocking the film and TV industry, the actor is excited for the upcoming show. Moreover, the Bhaag Milkha Bhaag fame actor finds it a heart-touching love story, an engrossing mystery, an emotional ride, and a hunt for the truth.
Grahan Web Series Trailer
Besides the duo, the Disney Hotstar web series stars Zoya Hussain, known for movies like Mukkabaaz and Laal Kaptan. Actors Anshuman Pushkar and Teekam Joshi are also roped in substantial roles.
Lastly, Ranjan Chandel is the director of the show while Shailendra Jha serves as the showrunner. However, Jar Pictures acts as the producer of the web serial. After an engaging trailer of the show, all eyes are now set on the release. Mark your calendars!
Leave a Comment