Golgappe Fails to Satiate the Cravings at Box Office
By Sonia Khanna | February 22, 2023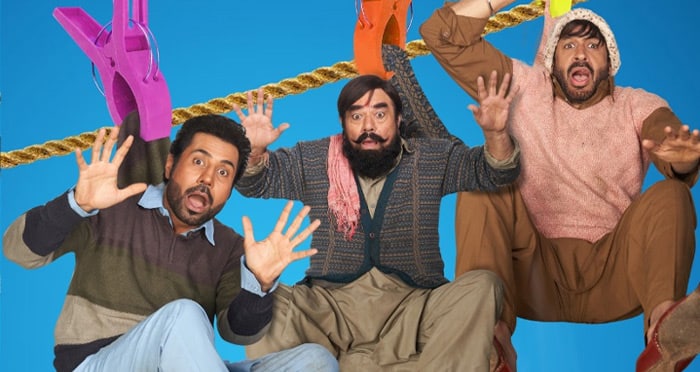 Punjabi movie Golgappe is a comedy-drama that hit the big screens on 17th February 2023. Directed by Smeep Kang, the movie involves Binnu Dhillon, BN Sharma, Rajat Bedi, Navneet Kaur Dhillon, and Ihana Dhillon in lead roles. Furthermore, Vaibhav Suman, Shreya Srivastava, and Raju Verma pen down the story.
Moreover, it is the story of three friends who run a gol-gappe (snack) outlet. Their lives take a strange turn when they get a call from the dreaded don of Punjab due to a telecom cross connection. But, did the movie appeal to the viewers? Let's check out.
On the first weekend, Golgappe Box Office collection in the USA accounts for INR 3.70 Lakh, in Canada INR 26.10 Lakh, and in the UK INR 8.26 Lakh. Moreover, in Australia, it merely reached INR 1.75 Lakh, and in New Zealand INR 19,510 only.
The figures clearly show that Golgappe miserable fails to satiate the cravings of moviegoers. The two probable reasons include the story being copied from the Bollywood blockbuster Hera Pheri that people have already watched multiple times. In addition, the film's star cast lacks a prominent face besides Binnu Dhillon to pull viewers toward ticket counters.
Hence, the movie turns out tasteless at the Box Office.
Kali Jotta Box Office (First Weekend)
USA – 3.70 Lakh
Canada – 26.10 Lakh
UK – 8.26 Lakh
Aus – 1.75 Lakh
New Zealand – Rs. 19,510/-
Leave a Comment