Gippy Grewal and Roshan Prince To Display Deep Friendship Bond in Ik Sandhu Hunda Si
By Amanpreet Kaur | January 20, 2020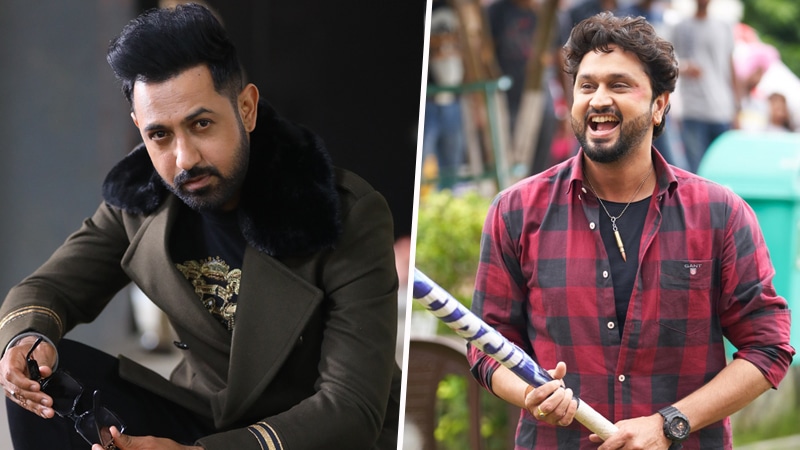 Gippy Grewal is all set to scorch the big screen with his upcoming Punjabi film Ik Sandhu Hunda Si. Adding up the further spice actor Roshan Prince will accompany in his antics as good friends. Surely, it is going to be the one strong reason for their fans watch the movie.
Gippy Grewal and Roshan have proved their talent over several years. Both enjoy high fan following and love. In this film, they are slated to touch many more hearts. Also, they were seen earlier sharing the screen space in Lucky Di Unlucky Story and Subedar Joginder Singh. The year 2019 was extremely fortunate for two of them as they became proud fathers of sons.
Talking about their first 2020 release, the Punjabi romantic and action flick will showcase deep friendship between the two. The situations will turn perturbing when Gippy has to choose between a friend and lover (played by Neha Sharma) of his life. With high drama and riots of emotions, the movie promises to be compelling and engaging.
Slated to release on 28th Februrary 2020, the movie comprises extended cast of Pawan Malhotra, Vikramjit Virk, Babbal Rai, Dheeraj Kumar, Raghveer Boli, Anmol Kwatra and many others. It is directed by Rakesh Mehta and produced by Bally Singh Kakar.
Leave a Comment