Ammy Virk wants to play Cupid for Garry Sandhu and Jasmine Sandlas marriage
By Punjabi Pollywood Team | May 29, 2019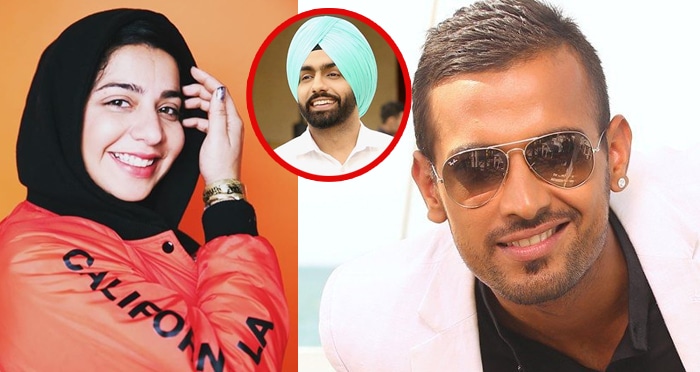 Recently Ammy Virk and Sonam Bajwa starrer Punjabi movie Muklawa was released and it went great on the box office. Muklawa was all about marriage and love of a married couple who stay away despite their marriage. Although during an interview of the film only, when Ammy and Sonam were asked for whom they want to play a middleman for marriage in Punjabi film industry? Then without any hesitation he said that I surely want Garry Sandhu and Jasmine Sandlas to marry each other as they both look amazing together.
From last few months rumors have been there that both the singers (Garry Sandhu and Jasmine Sandlas) are dating each together. Even the duo has been seen together in live chats as well as stage shows as well. But till now neither Garry nor Jasmine has confessed the same, they always say that we are good friends.
Although with the statement of Ammy Virk, it has been sure that something has been cooking between both. Not just Ammy and Sonam, but really the audience also wants them both to get married as they really look amazing together. Let's hope Ammy to play the cupid soon and make Garry and Jasmine marry soon.
Leave a Comment