Galwakdi Trailer: Neatnik Jagteshwar Finds Love in Messy Beauty Amber
By Gurjit Singh | December 11, 2021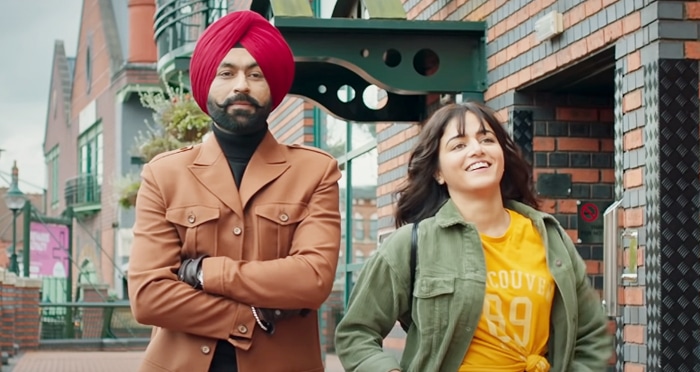 Punjabi movie Galwakdi finally drops its trailer today. Furthermore, at first glance, it looks endearing and quite unique in concept. It revolves around Tarsem Jassar (Jagteshwar) who is paranoid or is having cleanliness OCD (Obsessive-Compulsive Disorder). He wants tidiness to be well-followed from his work to home.
Thus, his family members to colleagues are upset over his habit of keeping away from imperfections. At that moment, enters Wamiqa Gabbi (as Amber). She is exactly contrary to Jagteshwar and loves being messy. The encounter of the two starts with conflict but eventually takes a romantic turn. As after all, the physics law states opposite always attracts.
Galwakdi Trailer
So, this is the overlook of the plot of the Punjabi movie 2021, which will hit screens on 31st December 2021. Produced by Vehli Janta Films and Omjee Star Studios, Sharan Art is the movie's producer. Besides Tarsem and Wamiqa, it comprises B N Sharma, Raghveer Boli, Rupinder Rupi, Honey Mattu, Sukhi Chahal, Seema Kaushal, Prakash Gadhu, and Harby Sangha. Moreover, Randeep Chahal pens down the story while Jagdeep Warring contributes to screenplay and dialogues.
So, all the movie buffs out there, gear up to witness your New Year treat in Galwakdi. Mark your schedules!
Leave a Comment