Five things that why you should watch 'Ranjha Refugee'
By Punjabi Pollywood Team | October 27, 2018
Punjabi movie Ranjha Refugee starring Roshan Prince and Saanvi Dhiman is available in the theatres nearby to you, but why you should go to watch this movie betting over a relaxed weekend? It's really a big question, but we the team of Punjabi Pollywood is ready to share with you the five points that how watching the Punjabi movie 'Ranjha Refugee' will be a great fun for you and your family during a weekend in this festival season. So here you go: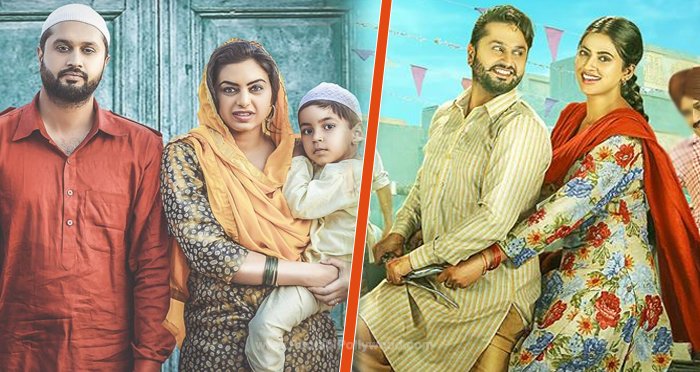 1.) Interesting story of the movie: The movie Ranjha Refugee is coming up with the double role of singer-actor Roshan Prince. Till now not any of the Punjabi movies was having that idea very clearly especially after the revolution of Punjabi movies, hence it is the first experiment of its kind. So you should watch this movie very curiously.
2.) The pairing of Roshan Prince & Avtar Singh: The director Avtar Singh and actor Roshan Prince have joined for the first time in this movie, earlier they have presented movies separately. Many of their movies got much of the affection by the audience and strong reviews by the critics, in movie Ranjha Refugee they worked together so now it is good to watch them together.
3.) Comedy: Movie Ranjha Refugee is packed with so much of new laughter that you would have not listened before. Actors like KaramjIt Anmol, Roshan Prince himself and all the other team has worked hard for so, thus just plan the movie and visit the nearby cinema halls along with your family.
4.) Shooting spots: If you have any type of special attraction or love towards separated Punjab, especially for the Lahore and Multan, then you will surely love to watch this movie. Then you should not waste your time in making any type of the planning, movie Ranjha Refugee is just planned for the persons like you as the locations are not only good but giving a clear glimpse of western Punjab.
5.) The climax: If you are carrying one idea in your mind that the movie Ranjha Refugee will be about a duplicate of an Army man Roshan Prince which will lead to a simple happy ending, the first of all come out of this hypothetical situation. As the writer and director lead you to a totally new story which you can't imagine even. Athe story contains so much of emotions and new concepts.
Leave a Comment