Dream Reality Production new movie "Dakkuan Da Munda" announced
By Harpreet Singh | September 18, 2017
Dream Reality Production has announced their third movie "Dakkuan Da Munda". The tentative dates for the release is 10 August 2018. After the great success of earlier movies the dream reality production has much hope from this project also. They are planning to go with the project this year. Hoping the movie Dakkuan Da Munda a great hit.
While talking about the biopic Ravneet Chahal the producer expressed his happiness and said that he is very much looking forward to the new project which is the biopic and a new experiment in the Punjabi Industry. Punjabi Cinema is evoluting day be day and audience are looking forward for these kind of realistic movies.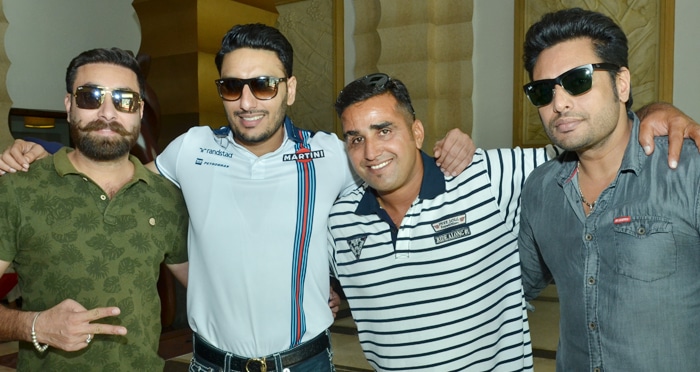 Dev Kharoad is very much proud to be associated with such a new and innovative project. Everybody is very hopefull of this new project as like the previous ones and the experiment they all have taken with this project. The writer Mintu Gurusaria is very much proud for the recognition his book has been getting through this project and that Punjabi Cinema is going to make the movie on his biopic. He expressed his gratitude to the Dream Reality movies.
So stay tuned as the project looks exciting. Dont forget to be updated with this biopic movie which surely is going to have a good content in it.
Leave a Comment