New Punjabi Movie Dramebaaz Kalakaar is here to make you Entertain
By Harpreet Singh | October 9, 2017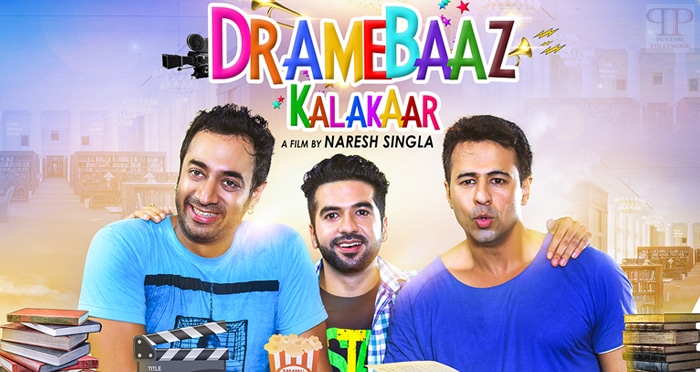 Well for all those who have a keeda for acting, here is the new Punjabi movie coming up for you to make you laugh. Director Naresh Singla has come up with the full comedy project Dramebaaz Kalakaar. Under the banner of Yow productions, New mic and rich hands movie Dramebaaz Kalakaar is produced by B.D Aggarwal, Ajay Garg, and Naresh Singla.
The trailer of the movie Dramebaaz Kalakar is out and it looks quite promising. The three minutes of the trailer will for sure make you laugh then the movie certainly be a good entertainment. So be ready to get the best on 13 October.
This new Punjabi movie Dramebaaz Kalakaar is all about acting, dance singing, and fun. The star cast includes very handsome and talented Aryan Vaid, Hiten Paintal, Vivaan Arora and Shiraz Khan. Komya Virk is the lead actress in the movie. Music of the movie Dramebaaz Kalakaar is given by Well, the main concept of the movie Dramebaaz Kalakaar is youth and their love for the passion.
The movie Dramebaaz Kalakaar revolves around the three lead actors Aryan Vaid, Hiten Paintal and Vivaan Arora that how they manage to pursue their passion dancing, singing, and acting. So will they be able to make a mark or not? the answer to look for in the movie. Overall the new Punjabi movie Dramebaaz Kalakaar looks quite interesting and fun. Don't forget to take your friends along and be ready for 13 October.
Leave a Comment