Diwali will be super fun with Ravinder Grewal's Dangar Doctor Jelly
By Harpreet Singh | October 14, 2017
So just fed up from the old routine this diwali your wait is over , Ravinder Grewal has come up with the treat for all of you this diwali with his super comedy movie "Dangar Doctor Jelly". Movie will sure make you laugh hard till your stomach ache. Even the trailer of the movie Dangar Doctor Jelly justifies it.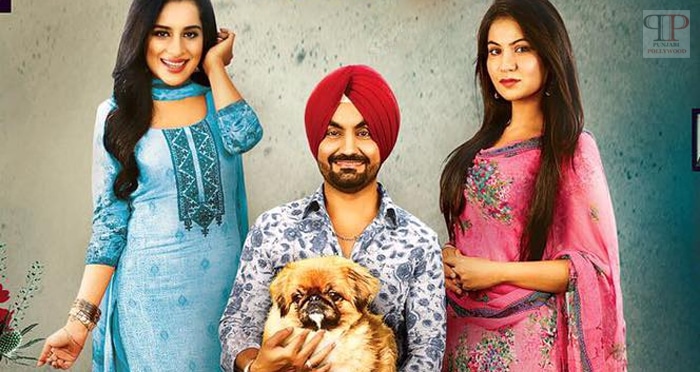 With a very different theme the new movie Dangar Doctor Jelly has already made excitement in the minds of people and Ravinder Grewal has already proved his acting skills with earlier movies so his fans has huge expectation from him this time.The movie is directed by the most prominent directer Atharv Baluja and he has contributed so well. It is the very first time the VFX technologies have been used in the Punjabi Industry.
As the movie is releasing near Diwali Ravinder Grewal is gifting the people his one of best performances and the makers of the movie are now are very anxious. Produced by Ohri Productions, Shivoham media and Anil Arora the movie has a very funny side of twist between the Sara Gurpal who is is in the movie sister in law of Ravinder Grewal. Well for sure the way the Sara Gurpal and Ravinder Grewal has been put up in the movie Dangar Doctor Jelly will make way for interesting laughing moments.
Instead of beautiful Sara Gurpal and handsome Ravinder Grewal the movie Dangar Doctor Jelly also stars Geet Gambhir , Rajiv Thakur, BN Sharma , Sardar Sohi, Karamjit Anmol and Hobby Dhaliwal in important roles. The way animals have been put up in the movie, so animal lovers after watching the trailer is going gaga over the movie Dangar Doctor Jelly and all set to book their tickets.
So just don't wait as Diwali is here so does your Diwali gift by your very own Ravinder Grewal. So book your tickets for 20 October 2017 and get the unlimited comedy fun.
Leave a Comment