Diljit Dosanjh Next Bollywood Movie with Sonakshi Sinha and Aditya Roy Kapoor
By Harpreet Singh | July 4, 2017
The three dazzling actors Diljit Dosanjh, Sonakshi Sinha and Aditya Roy Kapoor will be seen together in a new film which has not been titled yet. The film has been produced by Wiz Films and Vashu Bhagnani. The untitled movie will have special appearences of many bollywood celebs. Further more one of the most awaited IIFA awards that is scheduled to held in July in New York will also be a part of the shoot of the same.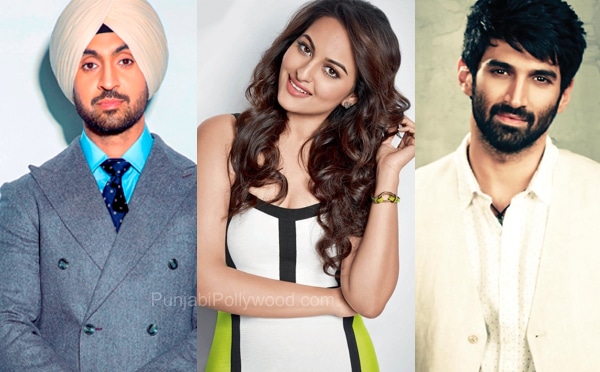 Back to our point, Diljit starrer untitled movie will be hub of entertainment. It will include the tempting element of romance, drama and comedy too. This reflects that Diljit, Sonakshi and Aditya will knock several doors this year. The preparations are still on the way. Nothing has been finalized yet.
The Founder Director of Wizcraft, Sabbos Joseph are putting the efforts to finalize those things roaming on the pipeline. All in all this hub of entertainment has it's name as a suspense till then.
Leave a Comment