Chhalla Mud Ke Nahi Aaya Intriguing Poster Revealed
By Harpreet Singh | July 11, 2022
Punjabi actor Amrinder Gill is all set to make his directorial debut with his most-awaited movie Chhalla Mud Ke Nahi Aaya. The film's first look is here to excite and intrigue the movie-goers.
Furthermore, it is the first poster featuring Gill, standing tall with a suitcase in his hands. Set in the vintage era, the graphic is depicting the olden times of some foreign land. Moreover, the whole set-up is offering several cues about the probable subject of the movie.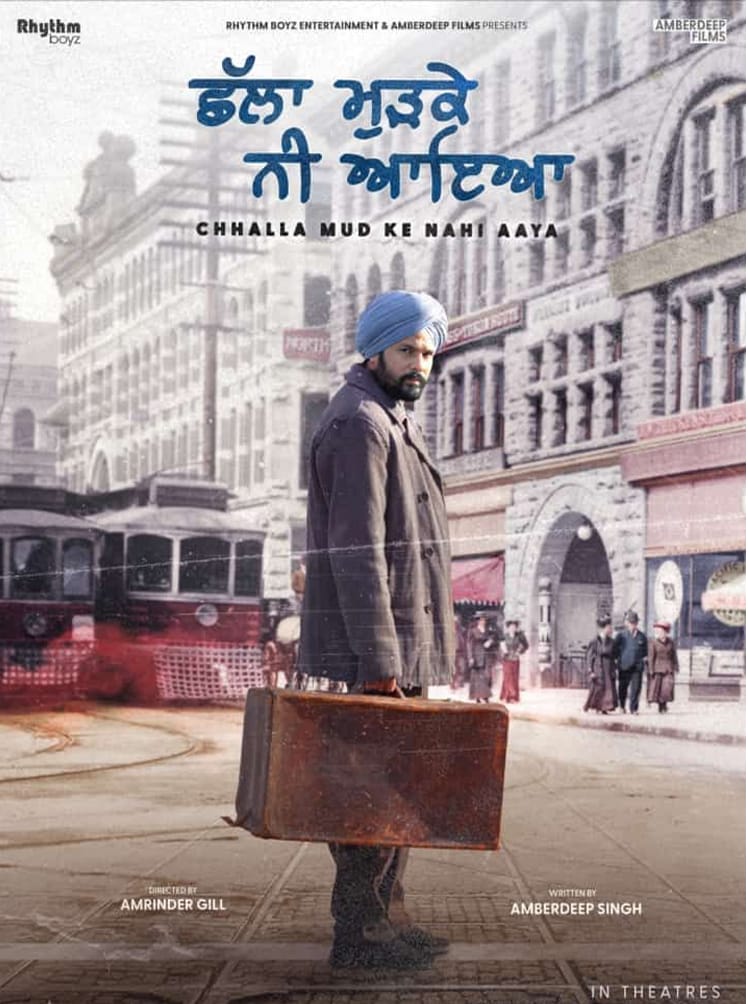 It could be on the life of Sardar Uddham Singh as Gill seems to be dressed like one. Also, the date 31st July marks the death anniversary of the freedom revolutionary. So, the movie may turn out to be a tribute to him. Earlier, CMKNA dropped a poster where a huge vessel can be witnessed, that was used as a source of transport during pre-independence times. However, on the contrary, it can be a simple story of a young man who leaves his country to seek better opportunities abroad. Therefore, it is quite exciting to find out the real plot of the flick.
The very talented Amberdeep Singh pens down the story. In addition, Rhythm Boys Entertainment and Amberdeep Films collaborate to present the new Punjabi movie. Interestingly, actress Sargun Mehta will be seen alongside Amrinder Gill in the lead pair. Experience the thrill in theatres on July 29th, 2022.
Leave a Comment