Chandigarh Amritsar Chandigarh Review: Unique love story of just one day journey to the Golden city
By Punjabi Pollywood Team | May 25, 2019
Gippy Grewal and Sargun Mehta's unique love story will make you fall in love with Chandigarh Amritsar Chandigarh. Director Karan R Guliani has wrapped the romantic tale of the couple very well on the screen and it really touches the heart. With CAC movie, Gippy and Sargun shared the screen for the first time together and takes away all the praise.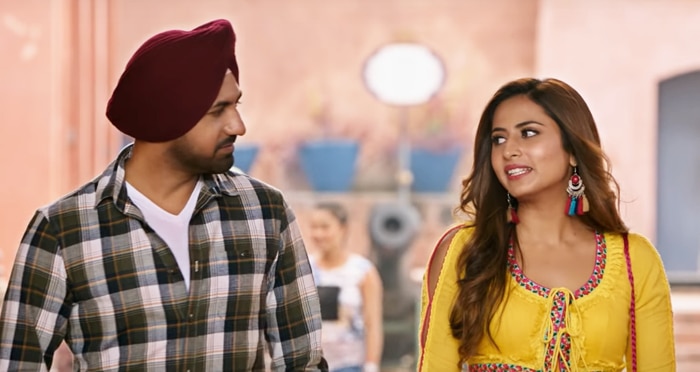 The story of Chandigarh Amritsar Chandigarh movie starts with Reet (Sargun Mehta), who visits Amritsar to say no to the boy (Rajveer) selected by his parents as here groom. She asks a man (Gippy Grewal) for the address of the guy and visits him. But unfortunately the two did not meet. In between the same Gippy and Sargun meet again and he helps him to make her visit a memorable one. In between their journey, the duo share lot of unforgettable memories. Whereas by the end of the day, Reet finds out that Gippy is the only guy, whom she came to meet and say no for marriage.
Chandigarh Amritsar Chandigarh story is sweet and simple as well as worth watching. The acting and dialogue delivery of each and every character will make you laugh again and again. For sure one will enjoy the acting and dialogues of the lil boy with Gippy. Rajpal Yadav's character is also very much attractive in the movie. Even the fans of Dilpreet Dhillon will get a surprise, as he came as a bonus in the film. Further the music of the movie is really soulful and caters the entire mood. All in all, it's an entertaining movie to watch out.
Book your tickets now and experience love once again wrapped with lot of laughter.
Leave a Comment