Chal Mera Putt 2 Trailer: It is Back with Brighter and Wider Smiles!
By Gurpreet Kaur | February 23, 2020
After the smashing hit of its first edition, Chal Mera Putt releases the trailer of the second part. The Punjabi movie has touched the chords with its relatable story about people who struggle to settle abroad. Furthermore, the promising cast adds to the flavors of comedy and fun in an immaculate measure.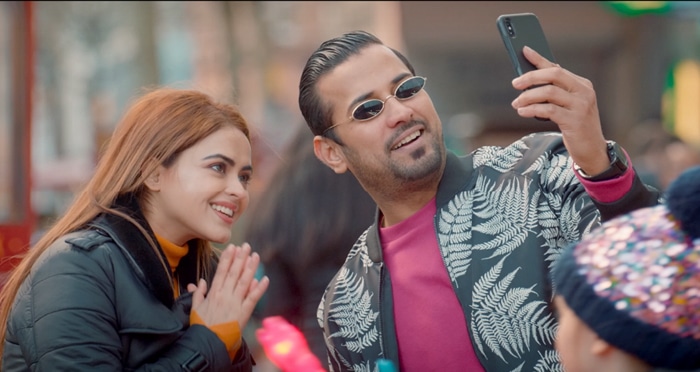 The trailer gives the essential insight about the lives of people intending to get permanent residency in the United Kingdom. The comic bunch of people carries out day-to-day activities to make both ends meet. In addition, they are trying to evade themselves from the official authorities as they're residing impermanent in the nation.
Most of the cast is as similar as in the previous edition. It involves Amrinder Gill, Simi Chahal, Iftikhar Thakur, Nasir Chinyoti, Akram Udas, Hardeep Gill, Gurshabad, Ruby Anum, and Nirmal Rishi. Besides them, super talent Garry Sandhu and popular comedian Zafri Khan join the supreme squad. Both of them have actually lit the trailer as they appear as a surprise package.
Directed by Janjot Singh, Chal Mera Putt 2 is written by Rakesh Dhawan. Rhythm Boyz Entertainment, Gillz Network, Omjee Star Studios And Phantasy Films Ltd. Productions present and produce the movie. The striking Dr Zeus extends the music while Satta Vairowalia, Harmanjeet, and Bir Singh pen down the lyrics.
Indeed, the trailer looks amazingly hilarious. With even more extended cast, it promises to bring better and wider smiles. Looking forward to its releasing date, i.e. 13th March, 2020. Mark your calendars!
Chal Mera Putt 2 Trailer
Leave a Comment