Carry on Jatta 3 Starcast Reaches Olympic Cauldron in Vancouver for Promotions
By Sonia Khanna | June 19, 2023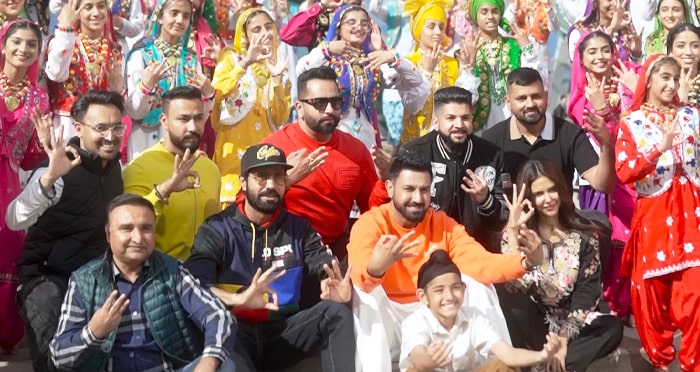 The sparking cast of the most-awaited Punjabi comedy film Carry on Jatta 3 brightens up the cultural landmark in Canada with their vibrant bhangra moves. Yes, Gippy Grewal, Sonam Bajwa, Binnu Dhillon, and Shinda Grewal arrive at the Olympic Cauldron in Vancouver as a part of the promotion spree.
Furthermore, the spectacular symbol of the Olympic Games was all illuminated with brilliance and electrifying dance energy. The movie aimed to transcend cultural boundaries, uniting people from distinctive backgrounds through the global language of dance.
Moreover, the breathtaking backdrop turns out to be an impeccable set-up to catch the attention of the audience. It further expands the reach of the movie's promotions. It precisely showcased the gist of their movie, yielding excitement and curiosity among the masses.
The actors and crew members further intensified the buzz by promoting the movie rigorously. The movie's trailer launch was done in Mumbai with Bollywood actor Aamir Khan. Then, it appeared on Kapil Sharma's show promoting it pan India. Thus, beyond Punjab, Carry on Jatta 3 rolls in the drums in other territories to widely propagate the flick. Besides Canada, the promotional spree made its presence felt in Australia.
Carry on Jatta 3 Trailer
Kudos to the remarkable marketing strategy that will undoubtedly leave a long-lasting impact. Moreover, Smeep Kang's directorial Carry On Jatta 3 is all set to hit the big screens on June 29, 2023.
Leave a Comment