Carry on Jatta 3 Box Office Collection: Record-Breaking Opening!
By Amanpreet Kaur | July 3, 2023
The Punjabi movie Carry on Jatta 3 Earnings is making the round all over the world. Yes, the prestigious brand Carry on Jatta is breaking records in box office collections. Released on the occasion of Eid, the comedy-drama is successfully pulling out crowds at large. Furthermore, directed by Smeep Kang and with an ensemble cast, the Carry on Jatta 3 earning smashes BO records in various nations.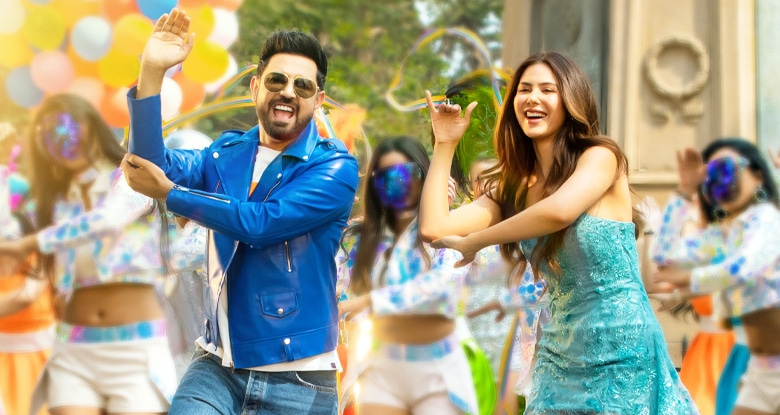 Highest Punjabi Film Opening Day Collection
All-time highest Punjabi film opening day to date includes Carry On Jatta 3 at Rs. 4.50 Cr., Honsla Rakh at Rs. 2.55 Cr., and Shadaa at Rs. 2.40 Cr. Furthermore, Carry On Jatta 2 on Rs. 2.37 Cr., Sardarji 2 on Rs. 2.25 Cr., Sardarji on Rs. 2.20 Cr., Saukan Saunke on Rs. 2.20 Cr., and Manje Bistre – Rs. 2.10 Cr.
In Australia, the motion picture has broken all opening day records with a whopping collection of A$ 109961 on Thursday and A$ 140534 on Friday. The festival or holiday on Eid has played a massive contribution in the highest opening. Moreover, not even a Bollywood Khan movie has ever minted this much amount on the BO.
Therefore, the timing of the release plays the key when no big Bollywood or South movie is available on the big screen. The brand name Carry on Jatta is already wide-prevalent. It has gained heavy viewership post its release on OTT platforms. Also, the regional viewers are attracted in large numbers. In addition, Carry on Jatta 3 has been released in more than 30 nations including Pakistan. The movie is running houseful almost every day. Also, the advance booking is on the roll.
Well, the Carry on Jatta 3 box office collection makes it a mega blockbuster for the Punjabi industry. On the day of Eid, it raked in 10.12 Cr., followed by Friday 10.72 Cr., and on Saturday 12.32 Cr. Thus, the total comes out to be 33.16 Cr. on the opening weekend.
Carry on Jatta 3 Box Office Earning (Worldwide)
First Day – 10 Cr. 12 Lakh (Thursday)
Second Day – 10cR. 72 Lakh (Friday)
Third Day – 12 Cr 32 Lakh (Saturday)
Fourth Day – 13 Cr 40 Lakh (Sunday)
Fifth Day – 6 Cr 70 Lakh (Monday)
Sixth Day – 5 Cr 40 Lakh (Tuesday)
Seventh Day – 4 Cr 32 Lakh (Wednesday)
Eighth Day – 3 Cr 48 Lakh (Thursday)
Ninth Day – 3 Cr 90 Lakh (Thursday)
Carry on Jatta 3 Box Office Collection (Till Saturday)
Total – 70 Cr 36 Lakh
Leave a Comment