Bir Singh Expresses His Thoughts on Lakhimpur Kheri Case
By Harpreet Singh | October 5, 2021
Lyricist and singer, Bir Singh shares a video on his social media handle, expressing his thoughts on the prevailing Lakhimpur Kheri Case.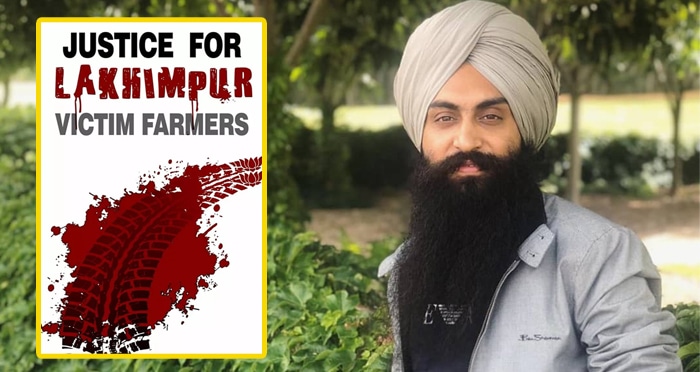 The artist talks about the misery of families who lost their loved ones in this grave incident. He further states that Govt. must restrict their wrongful intentions in speeding up the deceaseds' cremation process. The families must get all the support required in such difficult times. There must not be any pressure on them to evade the possible evidence. Lastly, he appeals public to come up, take a stand, and seek justice for the departed souls.
In Lakhimpur Kheri Case, Lucknow (UP), a group of protesting farmers allegedly ran over by a speeding car. Moreover, the car is owned and driven by the son of the Union Minister of State Ajay Kumar Mishra. The incident ignites high-voltage violence and even leads to the imposition of restrictions. No one can enter the city while internet facilities are also inoperative. In short, the entire area is under seal.
To unawares, Jithe Malak Rakhda fame Bir Singh has been an active supporter of the ongoing farmer protest. He used to visit farmer's protest sites more often. Furthermore, he asks his fans and followers to lend all possible assistance to the food cultivators of Punjab.
Besides singing, Bir Singh is currently judging a show titled Voice of Punjab Chhota Champ Season 7.
View this post on Instagram
Leave a Comment