Bigg Boss OTT Scoop: Moose Jattana Desires to Marry a Woman
By Gurpreet Kaur | August 16, 2021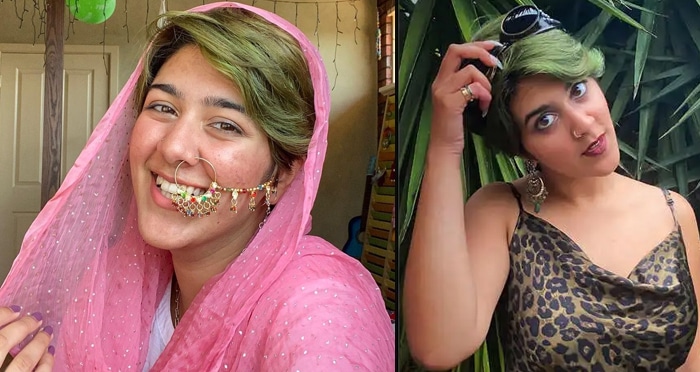 As you know, the Colors popular TV show Bigg Boss is now running on the Voot OTT platform. Also, the famous social media influencer Moose Jattana is part of the controversial reality show, Bigg Boss 15. Furthermore, the show is running 24*7 over the digital channel. Recently, Jattana reveals something big about her personal life raising many eyebrows.
Muskan aka-Moose Jattana, while talking to another contestant Prateek Sehajpal, disclosed that she is bisexual. She further added she's attracted to boys but would prefer to marry a girl. In addition, she said that she feels more connected and secure with women than men. She quoted as saying, "I am more attracted to boys. On the spectrum, the connection with a girl is more important to me. When it comes to marriage, I would like to marry a girl if I develop a strong relationship with the person."
Besides her bold statements, the celebrity hits the headlines for her bizarre dressing and hairstyling. Some people really admire her look. Lastly, she chose notable choreographer Nishant Bhatt as her connection in the house.
FYI, the 20-year-old has a fan base of 187k followers on a social media platform. Moose hails from Mohali, Chandigarh, and has studied in Melbourne, Australia. Moreover, she is serving as the youth ambassador of the Australian South Asian Centre.
Leave a Comment