Bhai Taru Singh- A True Story of Fierce Warrior & Divinity in Sikh World
By Punjabi Pollywood Team | April 24, 2018
Bringing back the valour and glory of the Sikh world via '3D animation movies', 'Bhai Taru Singh' is all set to have its worldwide release on April 27, 2018. The power-packed and pride infused trailer of 'Bhai Taru Singh animation movie' is out already.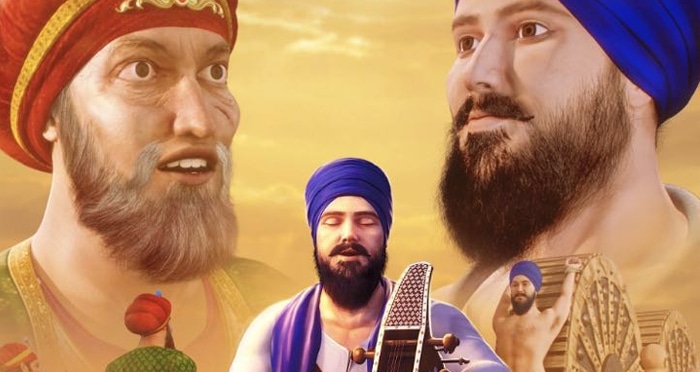 Taking everyone by its stride, the theatrical and amazing effects in the movie can be seen in the animation movie. Depicting the story of deep honour, valour and divine powers of Bhai Taru Singh, in animation movie is leaving no stone un-turned to leave an ever-lasting impact on the audience.
Bhai Taru Singh, who was renowned for sacrificing his life for retaining to glory, pride and honour of Sikh values, was one of the most divine yet powerful Sikh warriors. He challenged Mughals, who were ruling at that time, and fought with them to save the women from their atrocities. The concept of story narration via 3d animation movies including "Bhai Taru Singh" is a phenomenal move to convey strong message to the society in current times.
It also attracts the young crowd and children to know about the glory of Sikh world wrapped in the form of 3D animation movies. Keen attention to detail in designing the sets and background via animation and dialogues in a hoarse voice, Bhai Taru Singh animation movie revolves around creating a perfect blend of divine powers with the life of a warrior in Sikh world.
Official Trailer of Bhai Taru Singh Ji – Feel The Divine

His wisdom, preaching of brotherhood and selfless service to humanity without any discrimination based on caste, colour or creed is clearly depicted in the 3D animation movies like Bhai Taru Singh.
Catering to the current need of story-telling of divine powers of Sikh world via 3D animation movies, Bhai Taru Singh has already taken the audience by storm.
Set in that backdrop, "Bhai Taru Singh animation movie" is all up for its global release on April 27, 2018 i.e. within this week.
Leave a Comment