Movie Review: Bambukat Punjabi Movie
By Harpreet Singh | July 28, 2016
Story
Movie Bambukat show cases the flashback period of Punjab. Story of this movie revolves around the period when one was assumed rich if have Bambukat (Motor-Bike). Person having bike, was given special treatment. This movie explains the story of two sisters Pakko and Sammi. Out of them, Sammi is married to an Officer (Binnu Dhillon), while Pakko is married to Channan Singh (Ammy Virk) who only has his cycle. Copying from the officer, Channan Singh also dreams of having a bike, which brings a lot of problems to his life. Then what happens next? Is he successful to fulfill his dream or not, for knowing this you have to go to theater.
Acting
Binnu Dhillon and Ammy Virk worked hard a lot on their dialogue delivery. Binnu DHillon has especially changed his body language accordingly old Punjabis. Actresses from the movie Simi Chahal and Sheetal Thakur also did well with their acting skills to attract the audience. Ammy Virk improved his acting as compared to his last work.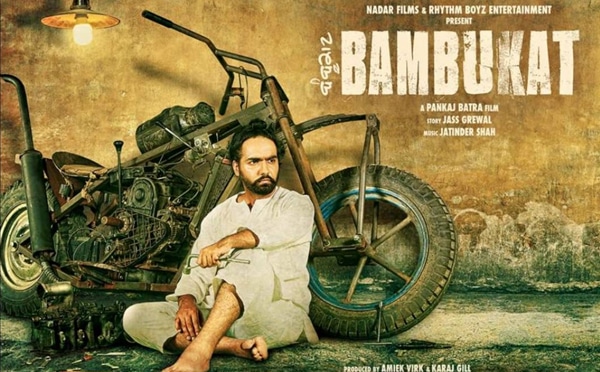 Direction
Director Pankaj Batra has successfully put the old Punjabi scenario on screen. Some scenes from the movie are that much perfect that makes unbelievable that it's a Punjabi movie. Direction has taken the story of a common man and his dreams exactly on the right path.
Music
All the songs from the movie sound really good but even then Amrinder Gill's 'Jaani' and Ammy's 'Kainthe Wala' songs are getting more ears to listen. Back ground score is good but some songs seem to like disconnecting from the story.
Why to Watch:
If you are a dream lover then, Bambukat is a must watch movie for you because this will make clear to you that how much hard work is needed to fulfill our dreams.
Leave a Comment