Backstage Boys
By Harpreet Singh | January 16, 2021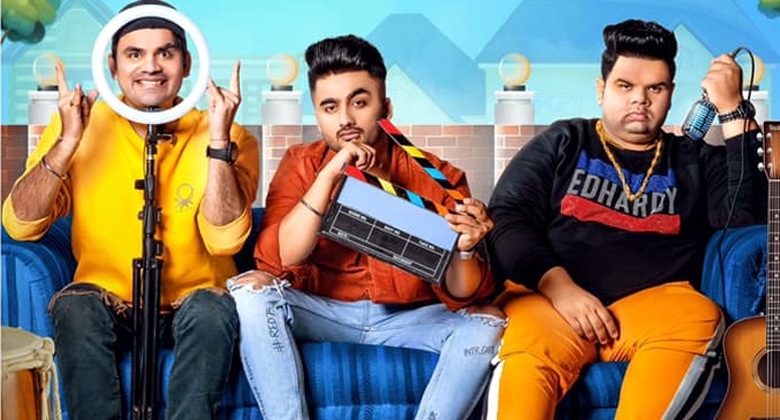 Backstage Boys Web Series
Backstage Boys is a Punjabi web series running on MX Player from 6th January 2021. Furthermore, Harjit Ricky serves as the director of the comedy web show. The central cast of the series involves Ravneet Singh, Aditya Dutta, and Harry Verma. Also, the series is available in both Punjabi and English language.
Backstage Boys Story
A fun-filled Punjabi series revolves around three boys struggling to make a substantial career in their lives. Anurag (Ravneet Singh) wishes to become a director, Baniya (Aditya Dutta) wants to do something in the entertainment industry, and Dj (Harry Verma) efforts to be a singer. Moreover, the trio faces a series of challenges while reaching the dream career goals. Also, the comical twists and turns in their lives add another hilarious zest to the plot.
Backstage Boys Cast
Ravneet
Aditya Dutta
Harry Verma
Aveera Singh
Backstage Boys Trailer
Backstage Boys All Episodes
The Opening Credits
The Story Begins
Villian Di Entry
Aithe Gaana Pavaange
The Action Sequence
Pack Up
Backstage Boys Review
MX player brings another exciting show after Aashram, Flames, Bullets, and many more. Backstage Boys is an adventurous, thrilling, and full of a drama show. The story of three friends who endeavor to attain their life goals with fascinating & demanding situations. Overall, it is a humorous roller-coaster ride to success. Besides superb acting, the concept, idea & plot are very well created and executed. Without ado, binge-watch all episodes for FREE on MX Player!
Leave a Comment