Anushka Sharma to romance Diljit Dosanjh In New Bollywood movie!
By Punjabi Pollywood Team | January 18, 2016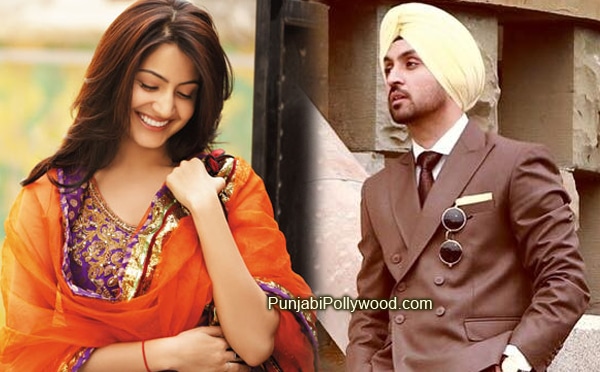 Diljit Dosanjh making his debut in Bollywood movie Udta Punjab this year with Kareena Kapoor Khan who seems to be a lucky man who bags one more Bollywood movie in his pocket. Virat Kohli's Girl Freind Anushka Sharma is offering him a Bollywood movie in her own Production house (PHILLAURI) she will also starring in the love triangle. Anushka had broken the role Ayushman in the film and selected Diljit in a movie. A lucky man will also have to play in Priyanka Chopra Production house movies in the upcoming days. Kareena Kapoor, Priyanka Chopra, Anushka Sharma and many more hot actress wants to make a movie with Superstar Diljit Dosanjh.
Movie Name:
Actor: Diljit Dosanjh
Actress: Anushka Sharma
Director: Debut (Chand)
Production House: Phillauri
Leave a Comment