Amrinder Gill will be seen in Never Seen before avtaar in Vekh Baraatan Challiyan
By Harpreet Singh | July 24, 2017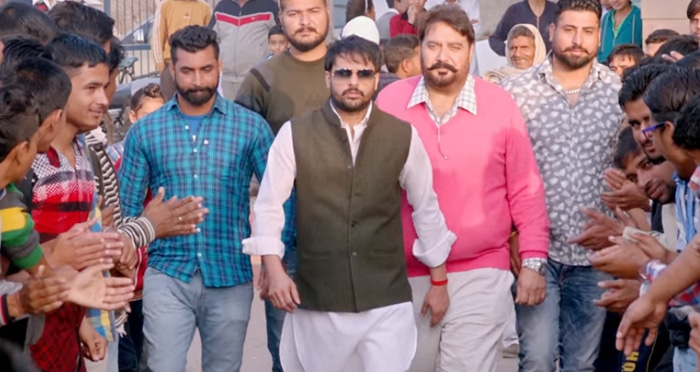 Punjabi singer turned actor Amrinder Gill will surprise his fans with the entire new avatar in the upcoming Punjabi movie Vekh Baraatan Challiyan. Binnu Dhillon and Kavita Kaushik starrer movie Vekh Baraatan Challiyan that is comedy love story will come up with the surprise package for the fans of Amrinder Gill. Singer turned actor, Amrinder Gill will be seen in a never seen before avatar in the upcoming movie Vekh Baraatan Challiyan.
Audiences must have seen Amrinder Gill as a Punjabi boy in many of his movies, but this time he will be showing his Haryanvi avatar in Vekh Barratan Challiyan. As shown in the trailer, Amrinder Gill has a guest appearance in the movie and in that lil time, he will be play the role of Haryanvi which will surely make his fans happy. It has also been seen in the trailer of Vekh Baraatan Challiyan that Amrinder Gill has delivered a Haryanvi dialogue.
Let's see what else Amrinder Gill will showcase in Vekh Baraatan Challiyan as a Haryanvi chora. Binnu Dhillon, Kavita Kaushik and Ranjit Bawa starrer Punjabi movie Vekh Baraatan Challiyan will be releasing on 28th July 2017. So be ready 'Baraatiyon' for the crazy marriage of the era, book your seats and enjoy the movie.
Leave a Comment