Amrinder Gill All Set to Make His Directorial Debut
By Punjabi Pollywood Team | April 25, 2022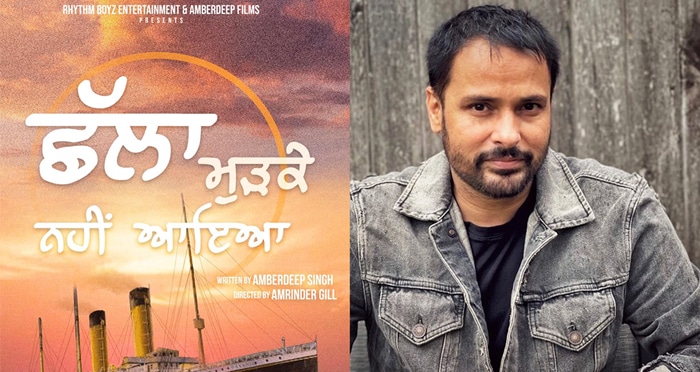 Singer-actor-producer Amrinder Gill is all set to make his much-awaited directorial debut. Yes, the versatile celebrity dons a director's cap for the upcoming Punjabi movie, Chhalla Mud Ke Nahi Aya.
Karajgill (Producer/co-founder at Rhythmboyz entertainment) shared the first glance of the movie on his social media account. Furthermore, the title of the movie and an ocean liner (passenger ship) seen in the graphic throw some hints at the probable story of the film. So, it may revolve around a son who sails away from home and never returns. Well, that would be really exciting to figure out what in actuality the flick offers.
Besides Amrinder, Amberdeep Singh pens down the heartfelt story and it will hit theatres on 29th July 2022. In addition, Rhythm Boyz Entertainment and Amberdeep Films collaborate to produce the family drama.
Lastly, the news has created quite a stir amongst Amarinder Gill's fans and followers. The further details are eagerly awaited! On the professional front, Gill's last creation was the song Adore which grabbed millions of reviews and appreciation across the globe.
Leave a Comment