Amrinder Gill's 'Ashke' Movie Trailer Before Release Creates a Hype in the Audience
By Sonia Khanna | July 15, 2018
The craze of the Punjabi movies are built upon with the release of its trailer or songs. Like 'Laung Laachi' movies title song is still a charged up song for the audience worldwide. The latest example of such Punjabi movie is 'Ashke' which will release on 27th July,2018. But, wait where's the trailer of the movie? The makers have only presented 2 official posters of the movie till date No songs, No trailer even the release is around the corner. It's quite astonishing right!
As we all know few movie makers do want to create some suspense and excitement in audience before the movie release. But "Ashke" producers has taken this movie to another level of excitement.
"Ashke" Punjabi movie stars Amrinder Gill and Jaswinder Bhalla are in lead roles. Where, Sanjeeda Ali Sheikh, a popular TV actress will be seen making her debut in the Punjabi film industry through this movie. As the movie is produced by the Rhythm Boyz entertainment and Hayre Omjee Studios. It is also worth mentioning that Ashke is expected to receive a sumptuous opening at the box office just the way Amrinder Gill movies do.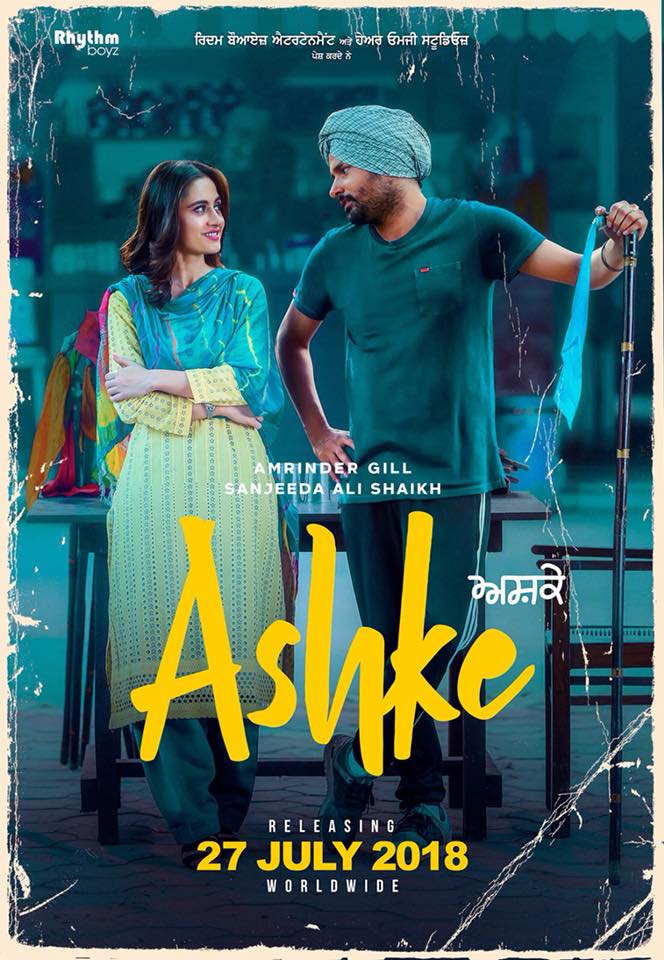 But when is the trailer going to release? I hope the filmmakers are going to raise the bar of Punjabi cinema with such unique ideations. So stay tuned for more information with punjabipollywood.com
Amrinder Gill's Ashke Movie Trailer

Leave a Comment