Ammy and Sonam to explore the romance in 'Nikka Zaildar'
By Harpreet Singh | September 17, 2016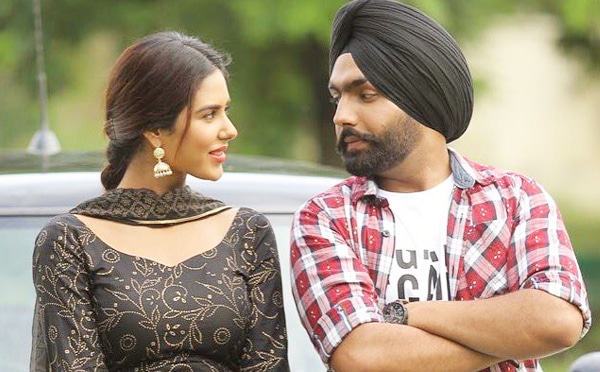 Ammy Virk has steal the heart of the audience from his every act. Be it his latest movie 'Bambukat' or else his earlier films Angrej and Ardaas. Ammy Virk has always put forward himself in every situation and has lived upto that. Now Ammy is all set to show his romantic side with his upcoming project titled as Nikka Zaildar. Talking about his co-star, Sonam Bajwa's previous movies were also in the list of superhit films. Now both the superstars of punjabi cinema is coming together to build new records. And even the audiences are liking the new onscreen jodi.
As every love story is expected to be romantic, but this is lil bit different from your thinking. This love story has many ad-on factors of comedy, romance, family love and many more, that make this movie more special. Lets wait for 'Nikka Zaildar' till 30th September to see what else this love story is about to show us. From the trailer we can expect that Ammy Virk along with the beautiful Sonam Bajwa will surely show us the desi style of romance and comedy as well.
The director of 'Angrej' movie is now exploring the genre of romance with his upcoming movie 'Nikka Zaildar'.The film has been produced by Patiala Motion Pictures in association with A Simerjit Singh Production, under the banner of Speed Records. Be ready audience to experience the mixture of every feeling in the desi jatt style with 'Nikka Zaildar' on 30th September.
Leave a Comment