Amberdeep Singh first time directing, bringing creative changes
By Harpreet Singh | May 10, 2017
Writer
Amberdeep singh a well known and established writer has provided Punjabi industry a lot of great writings whether it is story of the movie like Love Punjab, Sarvann, Angrej, Viyah 70 Km and other super hits or dialogues of any screenplay. He has written the dialogues of Jatt and Juliet 2 and even of the comedy show 'The kapil sharma show'. His great writings are always been awaited and creates flurry among the viewers.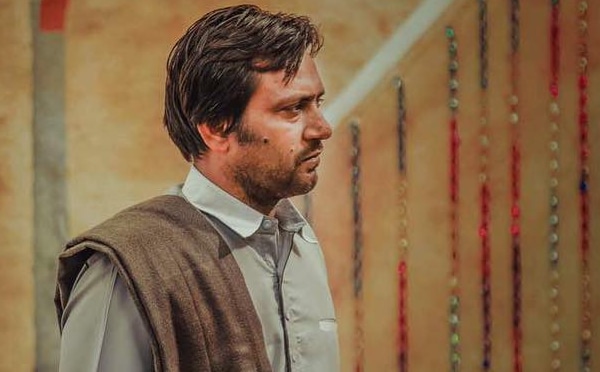 Jodi with Amrinder Gill:
After providing such a huge contribution via writing, Amberdeep Singh who likes to bring creative changes in his work, first time directed the movie "Lahoriye" in which the lead actor playing is Amrinder Gill. 5th time paring with Gill, Amberdeep Singh's movie is most awaited by the fans. Amrinder Gill having great skills of acting will this time be seen performing five times better then his previous performances. Also, the two great artists working together i.e. Amberdeep Singh for direction and Amrinder Gill for acting are surely providing something unique in the movie Lahoriye. Working from 9 months on this movie the overall cast has worked very hard and their efforts will too reveal the same in couple of days once the movie is released i.e., on 12th of May.
Direction with other casts:
Apart from Amrinder Gill, the other casts working for the movie Lahoriye are Sargun Mehta, Guggu Gill, Nirmal Rishi, Rajeev Takur, Yuvraj Hans etc. Nirmal Rishi's performance is too quite adorable by everyone and Amberdeep Singh wanted her to perform in this movie. Navraj Hans will be too seen in some different forms in the movie. The lead heroine Sargun Mehta performing the role of Pakistani punjabi girl is engaged so much in her character and her expressions and dressing in the movie has already impressed the viewers.
Providing bunch of new features in directing as well as in writing the story Amberdeep Singh's movie Lahoriye will surely be appreciated by everyone and is eagerly awaited by the fans.
Leave a Comment