Amaanat Movie Review: Neha Pawar's Gripping Hunt for her Husband Is Highly Engaging
By Sonia Khanna | December 13, 2019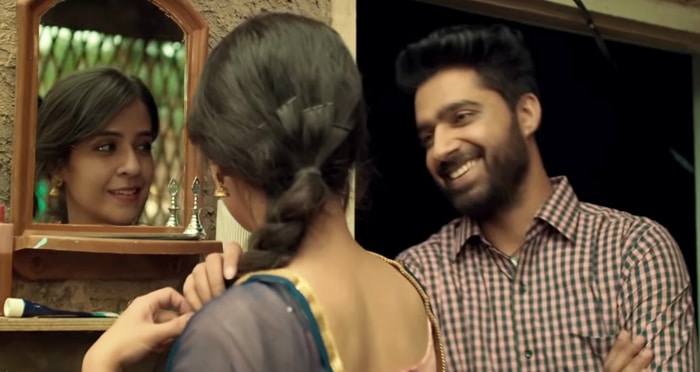 Filmy Friday is back with yet another exciting Punjabi movie named Amaanat. Royal Singh is the director of the movie. Dheeraj Kumar and Neha Pawar starrer flick seem to be high on suspense since its trailer released. Read on to know how it turns out to be.
Story Scan:
The movie revolves around Neha Pawar (Sharan) and her struggle to find her lost husband. She takes up the charge to trace her husband, but little did she know that it is full of hindrances. To assist her during her intense search, Dheeraj Kumar (Sona) steps in. During the hunt course, they fall in love with each other. Further ahead, with Rahul Jungral's (Fateh's) entry fresh twists and turns take place. Eventually, it leads to a shocking revelation and effect Neha's life. To know who's Amaanat finally she becomes whether Sona or Fateh, go watch it in theatres near you.
Performance Pitch:
It's Neha Pawar (Sharan) who outshines at our performance pitch. She portrays her character so amazingly that allures everyone's attention. Her acting, dialogues, and sober expressions make her one-of-the-kind. Moreover, her gracious personality adds to the marvel. Followed by her is Dheeraj Kumar (Sona). His sense of acting and simplicity is truly heartwarming. He has done justice to his role perfectly. Rahul Jungral (Fateh) is pleasing on-screen. His meets every demand of his otherwise not so common character. Besides them, Rupinder Rupi, Mahabir Bhullar, Sanjeev Attri impress the viewers as decent supporting cast.
Music & Presentation:
Without a doubt, Amaanat displays an outstanding background score. It's been a while to hear such music in the Punjabi movie recently. In addition to, the Punjabi songs in the flick are surely heart pleasing.  The song Zindagi by Ninja is topping the charts. Likewise, the songs Kawaan, Bolliyan and its title track Amaanat are also ruling the music playlists.
Talking about presentation, the makers seem to be a little tight on budget. As the locations and costumes used are not really up to the mark. The entire Punjabi motion picture shot in similar kind of places with no-different clothing or outfits.
Vital Verdict:
Overall, it can be concluded that it is an appealing movie with an engaging content. It is packed with utmost suspense, thrill, and entertainment. You can give it a watch with your friend or beloved. If you're someone who prefers to stay warm at home rather to go out in chilly weather, you might miss a big time adventure.
Leave a Comment