Alfaaz and Roopi Gill's chemistry remain the highlight of 'Vadda Kalakaar'
By Punjabi Pollywood Team | December 15, 2018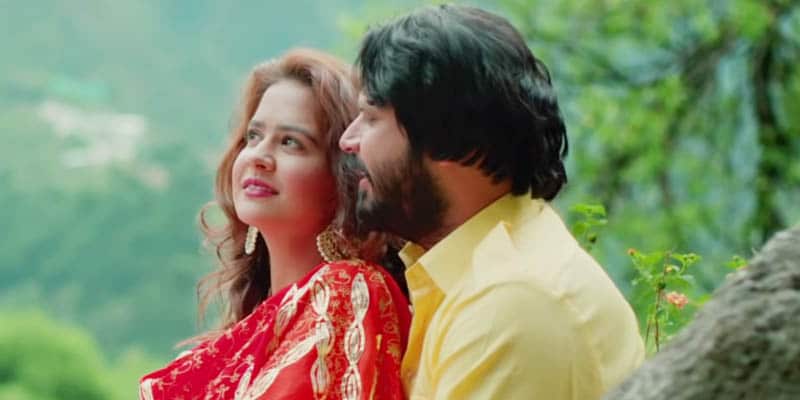 The upcoming Punjabi movie 'Vadda Kalakaar' featuring Alfaaz and Roopi Gill is scheduled to be the last Punjabi movie of the year as it is coming on the last Friday of 2018. This year Punjabi cinema witnessed so much of experiments, and many new on-screen couples were also seen. In the same row, Punjabi movie Vadda Kalakaar has a new on-screen couple as Alfaaz and Roopi Gill. Alfaaz is coming in a motion picture, after a long gap, though the leading actress is giving back to back hit videos and movies.
No doubt Roopi Gill has faced more cameras in a short period, but even then Alfaaz is also an experienced guy. Starting from his songs Haaye Mera Dil, Yaar Bathere and movies 'Jatt Airways' and 'Ishq Brandy', he has acted in many of the projects. The makers of movie Vadda Kalakaar have made it clear that the movie is about 90's period when there were only VCRs in trends. Now, will singer-actor Alfaaz be more impactful then short and sweet girl Roopi Gill? This would be quite interesting to watch and observe.
On the other hand, Roopi Gill has worked very spontaneously in different projects with a variety of star cast and changing concepts. People love to watch her videos on YouTube and on Television as well. Thus will she lead the movie Vadda Kalakaar to be a hit? This question is also an interesting one before the year 2018 closes.
The movie Vadda Kalakaar is releasing on 28th of December and is directed famous add maker of Bollywood, Kuldeep Kaushik. Written by Deedar Gill, and is coming under the banner of Red Castle Motion Pictures. Yograj Singh, BN Sharma, and Nirmal Rishi are also the part of star cast of movie Vadda Kalakaar.
Leave a Comment