5 unknown facts about the life of Rupinder Gandhi
By Harpreet Singh | August 13, 2017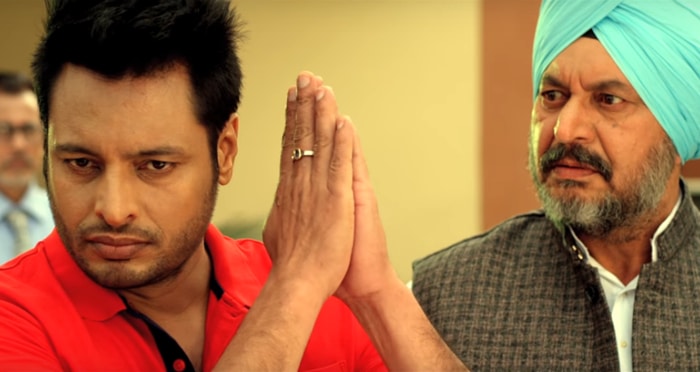 Rupinder Gandhi 2 is all set to release on 25th August 2017 and as we all know it has been based on the true story of a guy of Punjab named as Rupinder Gandhi. Although being a called as a Gangster, Rupinder Gandhi was loved by many in Punjab. He helps each and every single person who comes to him for help, but Rupinder Gandhi has his own style to do so. Check out how was Rupinder Gadhi's original personality in real life.
A 22 year old Sarpanch-
Born and brought up in the village Rasoolra of Khanna district near Ludhiana, Punjab, Rupinder Gandhi was the youngest Sarpanch of the village. At the age of 22 year old, Rupinder Gandhi won and sat on the chair of head of the village Rasoolra as a Sarpanch.
A national level player-
Not only a head of his village, Rupinder Gandhi has a great sportsperson within him. From his childhood, Rupinder Gandhi has an enthusiast sportsperson in him that made him play a national level football tournament during his college days.
Punjab University student-
Like all other youngsters, Rupinder Gandhi also dreamt of making his career and stand over his legs. Converting his dream into a truth, Rupinder Gandhi took admission in Panjab University, Chandigarh and started building his career through studies.
Youth icon
Rupinder Gandhi was so popular in his village that he became a youth icon for all the youngsters in and around his place. On behalf of Rupinder Gandhi, many youngsters have joined a union named as Gandhi Group of Students' Union (GGSU).
A good hearted person
Rupinder Gandhi has been known as Gangster in Punjab, but for his known and villagers he was a kind hearted man & a helping hand for all. Rupinder Gandhi always respected elders and love the young ones but small small fights showed him as a gangster for all the other people.
Wait for the second part of Rupinder Gandhi movie to be released on 25th August that will unveil some truth of his life.
Leave a Comment