5 Reasons to Watch Vadda Kalakaar
By Punjabi Pollywood Team | December 27, 2018
Punjabi singer Alfaaz is coming with Punjabi movie Vadda Kalakaar under the direction of Kuldeep Kaushik. The movie features Ashke girl Roopi Gill opposite to him in the main lead along with Yograj Singh, Nirmal Rishi, and BN Sharma. The movie is coming on the 28th of December which is quite near but why you should watch this movie? Here we are sharing the most important five reasons to watch movie Vadda Kalakaar: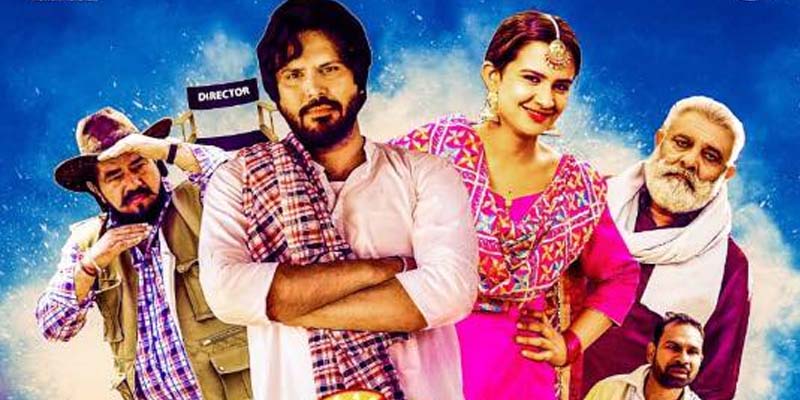 1. Chemistry of Alfaaz and Roopi Gill: Roopi Gill is a very sweet girl; all of you have loved her earlier work as well. On the other hand, Alfaaz as per his name carries a very clean and sensible image among the Punjabi audience. Now both are coming together, so it is very much attractive to watch this couple together in movie Vadda Kalakaar.
2. Yograj Singh in a versatile mood: Yograj Singh is one of the most impressive signatures of Punjabi cinema right from the '80s. He has performed so many characters being a hero and villain too. Now with the movie Vadda Kalakaar, he will be in a versatile mood and going to perform a different character that will be emotional, jolly and sometimes angry as well. Nirmal Rishi is going to support him during this.
3. Songs of the movie: Alfaaz is talented singer and lyricist of Punjabi entertainment industry. Often his songs loot the hearts of Punjabi youth. Movie Vadda Kalakaar is also melodiously designed with heart touching tones and vocals by Kamal Khan, Ranjit Bawa, Prabh Gill, Mannat Noor and Alfaaz himself. You must have listened to them on YouTube but in the theatres, you will definitely fall in love with these songs which are penned by Alfaaz and Vinder Nathu Majra.
4. Villager's craziness towards cinema: The movie gives a glimpse of the '90s when people from villages of Punjab were crazy about to be in movies. The movie is all set to put that willingness of Punjabi people on silver screen as the lead actor Alfaaz who is Makhan in the movie and is in search to have an opportunity to be on Television as a Kalakaar i.e. Artist.
5. Desi Love Story: In the movie Makhan loves Malki but he is unable to prove his worthiness, hence their love is in trouble. Because of that, he trusts one of his old friends Kaanta who assures him about to get a break in the movies, but instead of that she cheats him and runs away with all of his money. Now will he be able to get back that money back and could he manage his love story this suspense will be out only after the release of movie Vadda Kalakaar?
Leave a Comment