5 Reasons why you need to watch Band Vaaje
By Punjabi Pollywood Team | March 13, 2019
The much awaited comedy family drama Band Vaaje is hitting the cinemas on 15th march, 2019 and here are all the reasons that will convince you enough to book your tickets for the first show.
The Intriguing Story
The story revolves around the characters of Binnu Dhillon, Mandy Takhar and Nirmal Rishi. Inder (Binnu) whose grandmother (Nirmal Rishi) hates Pakistanis and wants her grandson to marry an Indian girl desperately whereas Inder on the other hand has fallen in love with a Pakistani girl (Mandy). Now it is to be seen whether Inder will be able to convince his grandmother for his marriage or he will give up on his love.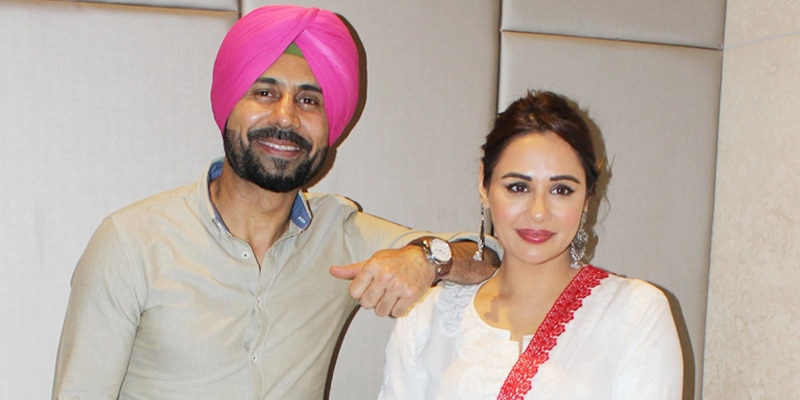 Fresh Pairing
Its for the first time ever that binnu dhillon is seen in a love affair with Mandy Takhar which is a great news for their fans. We hope that this new on screen couple gets a huge response from the audience.
Breaking Stereotypes
The film is breaking all the Indo-Pak stereotypes as it is based on the theme that an indian man falls in love with a Pakistani girl in a foreign land. What holds the mystery is will they be able to be together at the end ?
Impressive Supporting Cast
Apart from having Binnu Dhillon and Mandy Takhar in main leads the film has got a really amazing supporting cast which includes namely Nirmal Rishi, Jaswinder Bhalla, Gurpreet Ghuggi and even the director Smeep Kang himself. It will be a treat to eyes watching such an amazing cast together.
A Complete Family Drama
Film has healthy comedy making it worth watching with your family. So what are you waiting for be prepared to rush to your nearest cinemas to enjoy this full package of entertainment.
Watch Official Trailer : Band Vaaje
Leave a Comment