5 Qualities of Kanwar Grewal making the audience love him
By Harpreet Singh | May 21, 2016
Heart touching compositions: Kanwar Grewal a hit Punjabi singer uses to perform Sufi or folk flavor. With a clean image, he is a performer without any complications or controversies. He always uses to attract the audience by his easy and touching compositions. His soulful voice just miracles over his numerous audiences. Listener can't stop himself without lip sing along with him.
Selfless Spirit: Mast Jogi- Kanwar, always have his live concerts naming as "Mastana Jogi" means self-enjoying saint. Kanwar use to play very basic Punjabi music instrument 'Ik Taara' or 'Tumbi during his performance. Thus he makes everyone very much comfortable and enjoying. So he gives a impression of self-less saint, although he always urges the anchors or writers to categorize him as saint.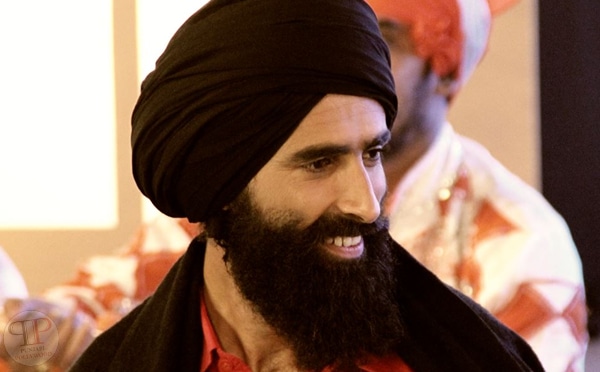 Simple Living, High Thinking: Many of you would not know that Kanwar Grewal is a Punjabi University, Patiala pass out. He won many tags during his college days in youth festivals. He also has enough strong image to project himself as 'Sufi king' or 'saver of culture' but he never did like this. Which shows his immense believe in 'Simple living, High thinking'. Even if we look over his attires, then also simple Punjabi kurta pajama or even with simple turban, a khes on shoulder bounds us to feel like that. Kanwar never compromised with the lyrics or the concepts of his videos, Not only motivating but also giving the message of equality.
Child Lover: This thing is also not hidden to anyone that Kanwar loves children so much. Especially female girl child. He loves to express his affection towards children during his live concerts. He uses to give money as 'Shagun' to them. Often he use to share stories of mother son love.
Follower of great personalities: Kanwar Grewal not only a truth worthy artist but a human being as well. He has his unique way of performance and to interact with the audience. He often quotes great sayings of great personalities and even from Gurbani. His songs always have some social message. He can also be a person with a big numbers of his followers. But neither he opted for this and always tells people to find God at their home.
Leave a Comment