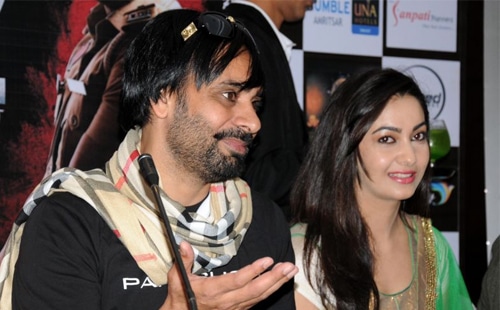 During the Music releasing of Babbu maan upcoming movie "Baaz" he raised voice in press conference about the future of punjabi movies. He said that punjabi cinema is arising and making good movies but unable to find the way to get on big screen due to overloaded traffic of Bollywood movies neglect them to sow on cinema screens which in turns big losses for Punjabi producers, makers and directors also he explained that Punjab government should take some steps and setup one board and team in which only good writers, directors, producers handled and pass good Punjabi movies to display on screen and must to increase the share of producer from the collection of box office so, that it he/she should repeat again t make and invest in Punjabi movies.
Punjabi cinema contributed alot these days to entertain people. However, he said that in Mumbai it is compulsory to display marathi movies on big screen.So, Punjab government should learn from them and make it possible for us. Bollywood movies are of big budgets nearly 30 crore and more also and punjabi movies spend only 2 to 5 crore but if we have to kiss the level of bollywood movies theaters and multiplex should give chance to make it live on big screens.
Movies are the part of everyone life if every punjabi movies prints or display in pakistan on screens then Punjabi Pollywood earn more success than Bollywood within 1 years Babbu maan said. Punjabi film industry will gain more success in next 3-4 years like punjabi music doing well all around the world. Baaz Movie will release on 14th November and we believe and wish Movie will break all the records in Punjabi movie industry and stand out in the crowd.
Keep reading Punjabi movies news, gossips.
Comments
comments