SET India Disrespects Sacred Gurbani In Singer Asees Kaur's Audition Video
By Harpreet Singh | March 11, 2021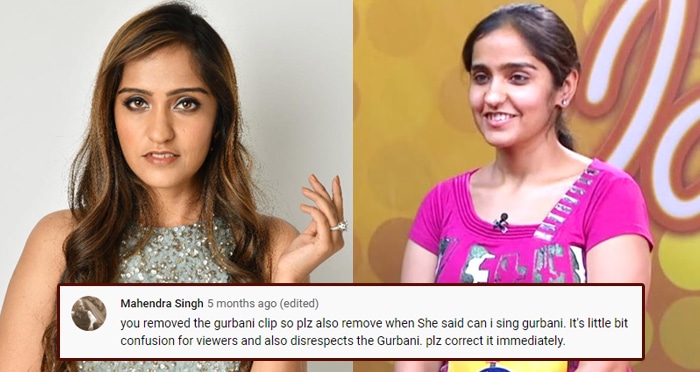 Sony Entertainment Limited keeps uploading video clips on its YouTube channel featuring drama shows, reality shows, comedy shows, or movies. In recent times, SET India uploaded a video clip featuring singer Asees Kaur in an Indian Idol 6 auditions. Also note, the judging panel includes singers Sunidhi Chauhan, Salim Merchant, and Anu Malik.
Furthermore, the video clip goes smooth unless the singer request judges to sing a Gurbani Shabad before starting an auditioned song. The judge accepted her call wholeheartedly. Moreover, the moment every viewer expects to hear a Gurbani Shabad, the video directly showcases a Bollywood song 'Darling Darling'.
The (intentional or not) editing mistake strongly condemned by the viewers. Hurting the religious sentiments of many,  the musical video clearly disrespects Gurbani for not presenting the Shabad sang by Asees Kaur. The viewers in the comments showed their disagreement and opposed the action of SET. Some viewers even demanded the involvement of the Shiromani Gurdwara Parbandhak Committee (SGPC) to take strict action against the faulters.
In addition, some people state that it is an intentional act by SONY to discourtesy the Sikh community. Whatever the case is, the religious sentiments should be respected with diligence and care. Henceforth, SET must either pull down the video or re-edit again.
Leave a Comment